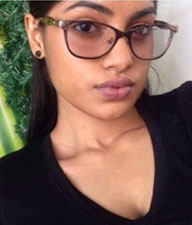 Interviews and photos by Oliceia Tinnie and Jonelle Fields
This week we asked the man/woman in the street about what they knew about climate change and its effects. Their responses follow: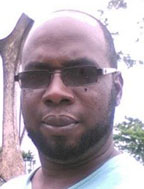 Samuel Thomas – Public servant
`Of course I'm aware of climate change and the fact that it had moved away from its usual path. I understand that the change in weather pattern is what is termed as climate change. I also understand that climate change is that the icecaps in the North melt at a rapid pace.  I believe that deforestation and industrialization have also contributed to climate change. We can see the effects here in Guyana because we are experiencing weather patterns as well. For example we're supposed to have May/June rain but in recent times this has not been the case. We have not had unusually high tides, tornadoes or hurricanes but unusual rainfall. I believe that if Guyana maintains rainforests, controls mining and ensures that it allows for reforestation it would be OK. I also think that the Norway agreement seems to have a role to play in Guyana's contribution to reducing climate change and emissions.'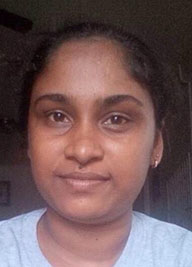 Seema Persaud – Volunteer at the zoo
`Since climate change is basically a change or variation in weather conditions for extended periods, Its effects on Guyana can be severely drastic because the country's low coastal plain is below sea level. Granted that a majority of our population resides in these areas, farming is done extensively in the areas of that region and the capital Georgetown is located here, it therefore becomes a challenge for drainage and irrigation during the heavy rainfall for prolonged periods. This eventually affects the major economic activities like agriculture and fisheries and even industries. Flooding is Guyana's biggest disaster because we are below sea level.'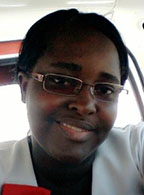 Lokaya Wrights – Teacher
`Yes, I am aware of what is global warming. In simple terms, it is the increase in global temperatures. I have seen evidence of global warming in Guyana since we have experienced hotter days than before and even droughts in the interiors regions of Guyana.'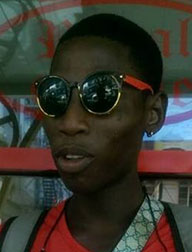 Takeem Borgzorg –vendor
`As I know. These past days we've experienced a lot of heavy rains but the good thing is that we don't experience earthquakes, or those other storms. Even with the rains that we have been experiencing I give God thanks because I can still go out and make a little hustle.'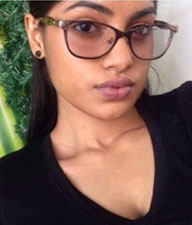 Annie Mangra – fitness model
`Based on my knowledge climate change is any significant change in measures of climate lasting for an extended period. It has been affecting Guyana for many years now, some may be able to recall the 2005 floods that we experienced. Guyana has tropical weather with almost high temperatures and humidity and much rainfall. Even though we are not affected by hurricanes and tornadoes, we can sometimes experience droughts and extensive flooding which can cause threats to food security, our health, homes, farms, livestock etc. We need to understand as individuals why climate change is happening and take the necessary precautions to avert its worst effects.'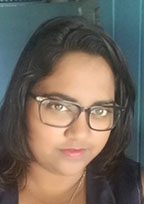 Rosemary Jaikaram – Agriculture student at UG
`Due to climate change there is a rise in sea level, that threatens coastal tourism infrastructures and natural attractions. Climate change leads to changes in biodiversity, thus affecting the ecosystems. Working in the agriculture industry I can relate that climate change has tremendously affected agriculture over the years. Causing farmers to suffer great losses in their crops due to El Nino or La Nina'.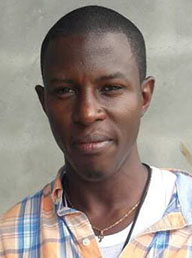 Darrel Whyte – Driver, Upper Corentyne
`What I can say is that the weather pattern is changing in terms of the heat wave and also you have the north pole which is melting and also you have the rise in sea level which can cause massive flooding. It will affect us in a way if we do not have proper sea defence, then we will get a lot of flooding. We must take more precautions when it comes to climate change. We must also have good weather reading to be on the alert. We are below sea level and we must take proper precautions.'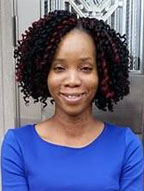 Lerato Hodge
`Climate Change is a change in the average weather conditions lasting for an extended period. This can be as a result of increased levels of carbon dioxide in the atmosphere. Research has shown that certain human activities have been identified as primary causes of ongoing climate change often referred to as global warming. For example many large businesses and organizations in developed countries have contributed to the pollution of the air through the use of fossil fuels. Unfortunately, the Caribbean is very susceptible to climate change because of its Small-Island & Low-Lying Coastal Developing States which are prone to natural disasters. Guyana is not spared, because while we don't experience hurricanes and volcanoes etc., we have been experiencing unusual weather patterns which has resulted in severe flooding.'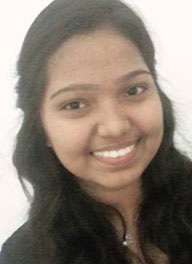 Rebekah Jagroop- Student
`Within the last year or so, I'm sure most of us have said `Gosh, this place hot bad' many times; also, you must have observed how often the water splashes over the seawall on the Rupert Craig Highway. Well, all of this is due to the country's climatic change or a change in the usual weather. Guyana is known for its warm and tropical climate throughout the year (excluding the rainy seasons in May-June and December-January). How-ever, there has been a shift in this consistency: It is hotter than usual and the tides are higher even when it is not raining. Though these may seem as minor effects, it can be very fatal. In hot weather, persons tend to feel dehydrated and hot tempered. This can lead to several issues such as tiredness, frustration, lack of focus and restriction from our day-to-day activities. In addition to this, extreme heat can lead to an increase in moisture loss from the soil which can cause the decrease of plant growth, stress and the increase of pest and disease attacks. This can have a negative impact on farmers and crop production overall. When the water splashes over the seawall and floods the highway, it can delay a person's time and can even cause accidents. Also, a rise in sea level can also affect sea turtles since it could cause them to lose their nesting on beaches. These are just some of the many effects of Climate Change in Guyana. It is a trending issue worldwide and should be given much attention to.'
Oudit Narine Bhagwandin – Maintenance Worker, Upper Corentyne
`I think we can get other natural disasters especially if you get heavy rainfall. I also think we should be prepared for climate change. In cases of sudden heavy rainfall we should have good drainage for the water to run. We should always keep all the drainage clear.'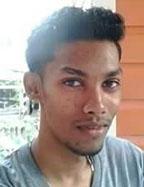 Marvin Ragunauth
`Climate change is known as the change of the average weather patterns around the world over a long period, usually a couple of decades. Climate change is used in reference to global warming which is the increase of global temperatures. One of the major effects of climate change is rising sea levels. Guyana's coastal plain is six feet below sea level; this will have a devastating effect on the people of the coastland. In recent years we have seen a change in the rainfall patterns which caused flooding of the low lying areas, which disrupted many people's lives and cost them their crops and livestock.'
Around the Web