It is right to save the future for humanity. It is wrong to pollute this earth and destroy the climate life balance. It is right to give hope to the future generation.
Former U.S. Vice President Al Gore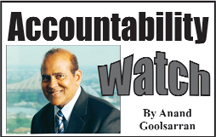 Last Friday, Pakistan's Supreme Court unanimously ruled that Prime Minister Nawaz Sharif has been disqualified from holding office because of his failure to make disclosures of his assets. The Court held that the Prime Minister's assets were "disproportionate to his known means of income." Within hours of the ruling, Mr. Sharif resigned from office. The ruling came after months of investigations and hearings into the finances of the Sharif family. This was triggered by the Panama Papers documents leak which showed that the Sharif family owned expensive apartments in London through offshore companies. The Court also ordered Pakistan's anti-corruption body to file corruption charges against Sharif, his two sons and daughter in the next six weeks for concealing their assets…..
To continue reading this article
Comments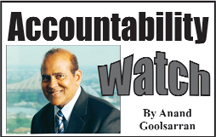 The news out of Nigeria, an oil producing nation, is that the court has ordered the seizure of a luxury apartment block owned by a former Minister of Petroleum Resources bought for US$37.5 allegedly from ill-gotten gains.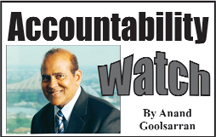 (Trump's departure) doesn't change the bigger picture: the moral, political, and economic incentives all seem to be aligning in favor of staying with the Paris agreement… It would be a morally criminal act for the world not to do its part.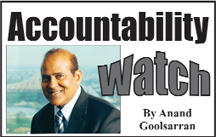 The Board of the Georgetown Public Hospital Corporation (GPHC) investigated the circumstances surrounding the procurement of drugs and medical supplies early this year in the sum of $632 million.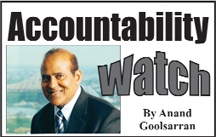 Last week we began the examination of the Protected Disclosures (Whistleblower) Bill 2015.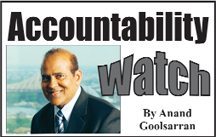 This column has been following closely the deliberations of the just concluded symposium at the Guyana Pegasus on "Public Corruption and the Oil Curse".