(Part III)
Climate change is no longer an issue of the future. It is here and is staring at us as we witnessed the catastrophic effects of Hurricane Harvey that descended upon Houston, Texas, causing damage estimated at US$90 billion and a death toll of at least 70. The cost of rebuilding is estimated at double this amount. In the Caribbean islands of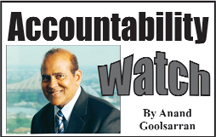 Barbuda, St. Martin, the Dominican Republic and Haiti, Puerto Rico, and Cuba, the extent of devastation is beyond belief, as Hurricane Irma is about to make landfall in Miami. The estimated damage so far is US$10 billion (excluding the Dominican Republic and Cuba) and the death toll so far is at least 22. A third major hurricane Jose is also currently making its way towards the Caribbean while the effects of Hurricane Katia are already being experienced in the Gulf of Mexico. To compound matters in the region, Mexico has recently experienced its worst earthquake in a century with a magnitude of 8.1 on the Richter scale. So far, 65 persons have been reported killed…..
To continue reading this article
Comments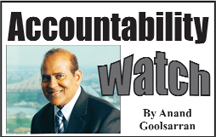 Last Wednesday, the cities of San Francisco and Oakland in California filed separate lawsuits against five oil companies – ExxonMobil, Chevron, ConocoPhillips, BP and Royal Dutch Shell –  seeking compensation to protect them against rising sea levels which they blame on climate change.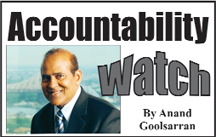 You can see the effects of climate change and scientists have clearly said what path we have to follow…All of us have a responsibility, all of us, small or large, a moral responsibility.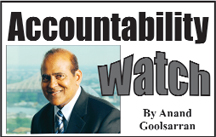 This column has been hesitant to comment on the recent visit to the Houston headquarters of ExxonMobil by five Ministers of the Government, the Petroleum Advisor to the President and two staff members of the Ministry of Natural Resources, until the fact are known as to the purpose for the trip and the source of funding.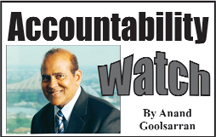 A country's natural resources, such as oil, gas, metals and minerals, belong to its citizens.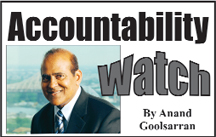 Where public resources are concerned or where the public interest is involved, there must be the highest degree of transparency in relation to the actions of both elected and non-elected public officials.