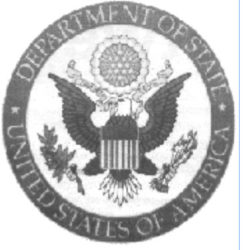 The United States Embassy is happy to answer some questions about the process of applying to universities in the United States.
Q:  How can I research my best options for studying in the United States?
A:  Approximately 18 months prior to the academic year in which you hope to attend a U.S. college or university, you should begin your research!
The following questions may help guide you in your research:
Why do you want to study in the United States?
Where will you fit in best?
Which colleges or universities will meet your needs?
Will you need financial assistance?
What are the application and financial aid deadlines?
Where do you want to study in the United States?
How will an education in the United State further your professional goals?
Q:  Are all schools accredited for international study programs?
A:  No, not all schools are certified for international students, so be careful!  Make sure you select a school that is part of the Student Exchange Visitor Program (SEVP), certified by the U.S. Department of Homeland Security Study.  You can find a searchable list of certified schools at https://studyinthestates.dhs.gov/.
Q:  How does one plan financially for attending school in the United States?
A:  Invest in yourself! The cost of living and studying varies across the United States. With the right amount of planning and research, pursuing a U.S. higher education can be made affordable with high returns on your investment.  Some colleges and universities do offer merit-based scholarships to international students.  It pays to do your research.
Start your financial planning as early as possible.  Each year international students receive significant amounts of financial assistance for their studies.  However, securing funds is very competitive.  Applications for financial aid go together with applications for admission.
When looking into studying in the United States, evaluating your finances should be one of the first things you do.  As with any investment, you need to evaluate what is best for your educational and career goals and what you are willing to spend.  You should assess your funding and what you are able to spend on your education and living expenses.  International students are restricted/limited in seeking employment while attending colleges/universities in the U.S.
Q:  How do I apply to a college, university, or higher education program in the United States?
A:  To apply to a U.S. school, there is often a multi-step process.  Most schools require you to complete an application form, pay an application fee, write a personalized essay, submit secondary school transcripts, provide references or recommendation letters, and possibly take standardized entrance exams, such as the Graduate Record Examination (GRE) or the Scholastic Aptitude Test (SAT.)
Each school is different so it is important to research the specific requirements for each school.  Start by going to the website of the particular school to determine their admissions requirements. Check out https://www.collegeboard.org to learn about the SAT test and more information on particular schools.
Q:  What official resources are there to help me with this research?
A:  There are ample resources online.  Please check out the U.S. Embassy's official EducationUSA website to begin your process at https://educationusa.state.gov.
We also have "American Spots" at both the National Library and the University of Guyana Library in which you can read more about the U.S. university application process.
To contact the EducationUSA program at the U.S. Embassy, please write to: PDGeorge@state.gov.
"Ask the Consul" from the U.S. Embassy Consular Section answers questions about U.S. immigration law and visa issues. If you have a general question about visa policy, please email it to us at AskGeorge@state.gov. We select questions every other week and publish the answers in Stabroek News.
Information about visas and travel can be viewed at https://gy.usembassy.gov/, http://travel.state.gov, and http://www.dhs.gov.
Applicants are strongly encouraged to prepare their own documents and avoid third-party advice. Regulations change frequently and non-US government advisors frequently provide inadequate, incomplete and inaccurate information.
Other than the columns you see printed here, we aren't able to respond to questions sent to Ask the Consul. Please contact the Visa Information Service on telephone number 225-8732 or 703-439-2359 if you have procedural questions or e-mail visageorge@state.gov  for case specific information.
Around the Web