The United States Embassy is happy to answer some common questions that non-immigrant ("holiday") visa holders and applicants may have.
Q:  What is a Non-Immigrant Visa?
A:  Non-immigrant visas are for people who wish to go to the United States on a temporary basis for tourism, business, temporary work, study, or medical treatment.  There are many different types of non-immigrant visas, from holiday visas to specialized visas for certain types of work or study.  For complete U.S. travel and visa information please visit http://www.travel.state.gov.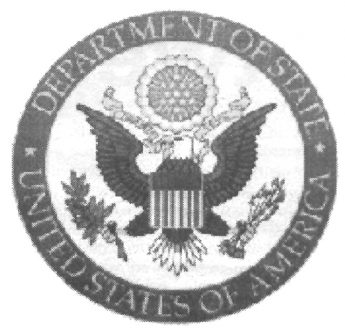 Q:  Now that I know what visa I need, how do I apply?
A:  Be sure to complete your online application, register for visa services, pay the processing fee, and schedule your appointment.
First, Complete the Online Application
All applicants must complete a DS-160 Non-Immigrant Visa Application Form at https://ceac.state.gov/genniv/.  A separate form is required for each family member.  After clicking on the DS-160 Application Form website, select "Guyana, Georgetown" from the drop down menu and then click "Start an Application."  You will be taken through a series of questions which you must answer truthfully.  When finished, print the final "Confirmation Page" with the barcode.  This page MUST be presented on the date of your visa interview.
If you choose to use a visa preparation service, such as an internet café or consultant, it is your responsibility to ensure the information they enter into your DS-160 application is complete and accurate.  YOU are responsible for all errors in your application, which may jeopardize your qualification for a visa.
Second, Register for Visa Services and Pay the Visa Processing Fee
Visit our Visa Information Service website at http://Guyana.usvisa-info.com and register for visa services by clicking on the "Create Account" button.  Follow the steps outlined and print the two (2) deposit slips which must be presented at any branch of Scotiabank Guyana to make your application fee payment.
The visa application and processing fee for most non-immigrant visa classes (B1, B2, C1, C1/D, F, M, J) is US$160.00.  Fee information for other classes of visas can be found at http:// travel.state.gov. Scotiabank Guyana will stamp one copy of the deposit slip as "paid." You will need this copy to schedule your appointment.
Third, Schedule Your Interview Appointment
Within two business days of paying your visa processing fee at Scotiabank Guyana, you will be able to schedule your visa appointment online at http://Guyana.usvisa-info.com.
Q:  What time should I appear at the U.S. Embassy?
A:  Appear at the U.S. Embassy for your interview when scheduled.  Please do not arrive more than 15 minutes before your appointment time.
Q:  What should I bring to my Non-Immigrant Visa Interview?
A:  Bring along your passport, one 2×2 inch photo, and your application confirmation page.  Applicants under the age of 18 must submit original birth certificates issued within the past two (2) years by the General Registrar's Office.  Applicants under age 14 are not required to accompany their parents to the interview.
Q:  May I bring my friend to the interview?
A:  Due to security concerns and space limitations, you will not be able to bring friends, relatives, attorneys, or business contacts to attend the visa interview with you.  Only minors, differently abled persons, interpreters (for applicants who do not speak English), and elderly individuals requiring special assistance may bring a family member to the interview.
Q:  What security procedures must I follow when arriving to the U.S. Embassy?
A:  You will be screened by security personnel before entry.  Certain items are not permitted in the Embassy including food, liquids, guns, weapons, cellular telephones, photographic or video cameras, radios, computers or other electronic equipment.  See the complete list of prohibited items at http://georgetown. usembassy.gov/prohibited_items.html.
Q:  I completed my interview.  My visa has been approved.  What do I do now?
A:  If your visa application is approved, the Consular Officer will provide a Visa Delivery Instruction Notice advising you to pick-up your visa at the new Document Service Center (DSC), located at 345 Middle and East Streets, North Cummingsburg, Georgetown.  Applicants will be able to pick-up their passports five (5) business days after the interview, Monday through Friday (except holidays), from 8:30 am to 5:30 pm.
Pick-Up Requirements for Adult Applicants:  Applicants 18 years or older must take an official form of identification to the DSC within 30 days of visa approval.  Official identification can be a national identification card, or an official driver's license.
Pick-Up Requirements for Minor Applicants:  When retrieving documents for children under age 18, a parent must provide proof of identity and proof of his/her relationship to the applicant. The following is required:
The child's original birth certificate or adoption decree, with the parent's full legal name displayed on the document.
The parent must prove their identity by presenting a national identification card or passport which matches the parent's name as stated on the child's birth certificate or adoption decree.
Third Party Pick-Up Require-ments:  Soon, adult applicants will be able to authorize a third party to retrieve their passport documents.  The third party will need to present the following documents:
A signed authorization letter, notarized by a Notary Public or Justice of the Peace, which states the full legal name of the third party.
  A photocopy of one of the applicant's identification documents: Pass-port, National ID Card, or Driver's License.
The Passport, National ID Card or Driver's License of the third party.  The name on the identification presented must match the name on the authorization letter.
Questions regarding the DSC document return service, including questions about visa delivery status, may be directed to the Visa Information Service telephone line at 592-225-8732.
"Ask the Consul" from the U.S. Embassy Consular Section answers questions about U.S. immigration law and visa issues.  If you have a general question about visa policy, please email it to us at AskGeorge@state.gov.  We select questions regularly and publish the answers in Stabroek News.
Information about visas and travel can be viewed at https://gy. usembassy.gov, http://travel.state.gov, and http://www.dhs.gov.
Applicants are strongly encouraged to prepare their own documents and avoid third-party advice.  Regulations change frequently and non-US government advisors frequently provide inadequate, incomplete and inaccurate information.
Other than the columns you see printed here, we are unable to respond to questions sent to Ask the Consul.  Please contact the Visa Information Service on telephone number 225-8732 or 703-439-2359 if you have procedural questions or e-mail visageorge@state.gov for case specific information.
Around the Web