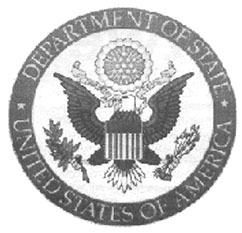 The U.S. Embassy is happy to answer some common questions about the Diversity Immigrant Visa (Visa Lottery) program.
Q:  What is a Diversity Visa (DV)?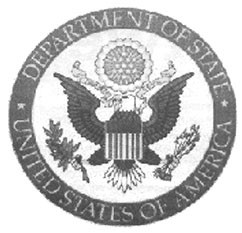 A:  A DV is a special type of immigrant visa.  Unlike most immigrant visas, DVs do not require a family member or employer in the United States.  Any individual who meets the requirements can enter the lottery to win a chance to apply for the visa.
Q:  When is the lottery open?
A:  The lottery opens just once each year, in early October.  This year the lottery opened in early October, but had to be closed due to technical problems.  The new lottery entry period for this year began October 18, and runs until 12:00 noon, New York Time, Wednesday, November 22, 2017.  If you entered before October 18, your entry did not count and must be resubmitted.
Q:  Are Guyanese eligible to participate in the DV Lottery?
A:  Yes.  Guyanese born in Guyana or in another DV-eligible country may participate.
Q:  What are the requirements for the DV Program?
A:  There are only two requirements:  1. Be born in a qualifying country.  2.  Meet the education/work experience requirement, which is that the applicant must have either a high school education or its equivalent (that is, successfully completing a 12-year course of formal elementary and secondary education) or have at least two years of work experience within the past five years in an occupation that requires at least two years of training or experience to perform.  Wondering if your occupation qualifies?  You can check your occupation at http://www.onetonline.org.
Q:  How do I apply for the DV Lottery?
A:  Submit your entry.  The only way you can do this is through the Diversity Visa website – www.dvlottery.state.gov – before the entry period closes.  Each individual may only enter once per year.  Multiple applications from the same person are automatically disqualified.  Read the rules carefully; they are extremely strict.  Any failure to follow them will disqualify your application or, if you win, will cause your visa application to be denied.
Q:  How much does it cost to enter the Diversity Visa Lottery?
A:  Nothing.  Entry is free.  Do not let scammers trick you into paying a fee.
Q:  What happens after I submit my entry?
A: You will receive a unique confirmation number after you submit your entry. It is very important that you retain this confirmation number, because you will need it to check the status of your entry, and, if you are selected for the DV program, to schedule a visa interview.  Keep your unique confirmation number private and in a safe place.
What family members should be included in my entry?
A:  You must include your spouse if you are legally married, even if he/she does not live with you or does not intend to immigrate to the United States.  You must include all of your living children who are unmarried and under 21 years of age at the time of your DV lottery entry, regardless of whether they are your natural children, your step-children (even if you are now divorced from that child's parent), your spouse's children, or children you have formally adopted.  Failure to do so will cause your visa application to be denied if you win the lottery.  Do not include your parents, siblings, and other relatives, even if they depend on you.
Q:  What if my spouse or children do not intend to immigrate?
A:  You must still include them in your entry.  Don't worry, if you win they will not be required to immigrate to the United States.  But if you don't list them, you will not be able to immigrate either.
Q:  How do I find out whether I've been selected for the DV Program?
A:  Using the confirmation number you received when you submitted your entry, you may check your status on the DV lottery website beginning May 15, 2018.  Additional winners may be added after that date.  The DV Lottery website is the only means for notifying individuals about whether or not they have been selected for the DV Program.  Any notification you receive by mail, email, or telephone stating you have won is fake, even if it pretends to come from the Embassy or the U.S. State Department.
Q:  What happens if my entry is selected?
A:  If you are selected, the website will provide you the instructions on how to apply for the visa.  Be aware that you must still receive an appointment slot and qualify for the visa.  Selection does not mean you will receive a visa.  Do NOT quit your job, sell your home, or make other major decisions until you have interviewed and been issued the visa.
Q:  Should I hire a visa consultant to help me through the DV process?
A: We encourage you to complete the entry form yourself, without help.  If somebody else helps you, even a "Visa Consultant," "Visa Agent," or someone else who offers to help, you should be present when your entry is prepared so that you can provide the correct answers to the questions and retain both the confirmation page and your unique confirmation number, as well as access to the email account used in your E-DV submission. You will need this information to find out if you won, and if so, to receive further instructions.  Remember, there is no fee to enter the lottery, and no one can guarantee you will win.
Q:  Where can I find more information about the DV Lottery?
A:  The only legitimate source of information for the DV Program is the U.S. Department of State DV lottery website: www.dvlottery.state.gov. There are many fake websites that try to scam DV lottery entrants, charging fees or stealing personal information.  Don't be fooled.  Remember, entering the DV lottery is free and only done through the www.dvlottery.state.gov website.
"Ask the Consul" from the U.S. Embassy Consular Section answers questions about U.S. immigration law and visa issues.  If you have a general question about visa policy, please email it to us at AskGeorge@state.gov.  We select questions regularly and publish the answers in Stabroek News.
Information about visas and travel can be viewed at https://gy.usembassy.gov, http://travel.state.gov, and http://www.dhs.gov.
Applicants are strongly encouraged to prepare their own documents and avoid third-party advice.  Regulations change frequently and non-US government advisors frequently provide inadequate, incomplete and inaccurate information.
Other than the columns you see printed here, we are unable to respond to questions sent to Ask the Consul.  Please contact the Visa Information Service on telephone number 225-8732 or 703-439-2359 if you have procedural questions or e-mail visageorge@state.gov for case specific information.
Around the Web