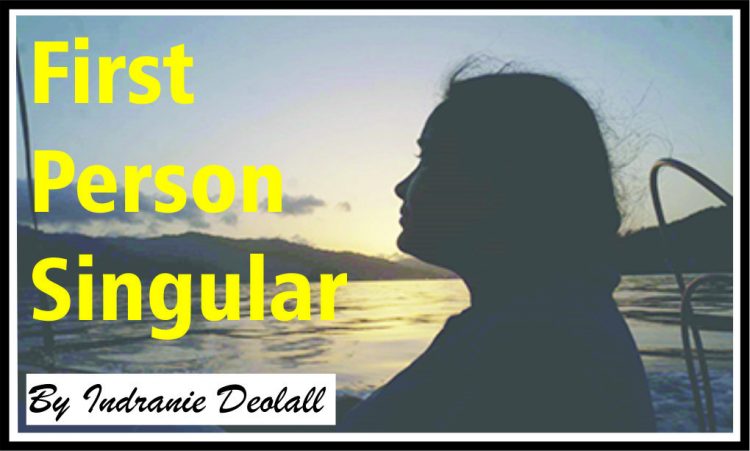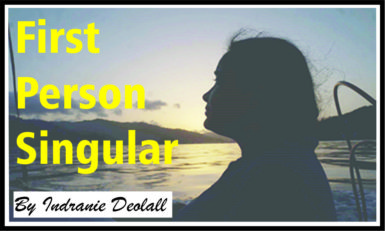 Singing schoolteacher Seadley Joseph so loved books, he became known as the Penguin after the flightless bird symbol of the famous publishing house, winning Trinidad's coveted Calypso Monarch title with a blistering piece of social commentary, "We Living in Jail."
His 1984 lyrics declared, "Everybody talking 'bout freedom, but is like everybody blind, If you think we living in freedom, the freedom only in your mind. Everywhere I look, criminals and crooks terrorise as they run amok; While poor you and me behind lock and key, moving round like if we in shock."
He sang: "While criminals out on bail, honest men catching dey tail in their homemade jail, You can't walk the streets no more, you 'fraid to open your door, like we fighting war. We living in jail, we living in jail."
Some three decades on, his candid composition continues to capture the confined conditions under which Caribbean citizens like the convicts carry on, with the latest scathing reminder coming from the conflagration that consumed the Camp Street colonial lock-ups in the city and left one warder killed, several injured and at least eight armed men including condemned jailbirds in full flight.
The hellish scenes of the blazing compound, outnumbered firemen, and soldiers and police desperately trying to control scores of agitated prisoners last Sunday evening, culminated hours of chaotic unrest and uncertainty at the more than 130-years old wooden facility that had survived, until July 9, countless fires over decades.
Around the world we watched in disbelief and growing horror as those rescued and hastily corralled into the appropriately-named Officers Mess opposite, quickly jumped off the soon burning verandah as matches and lighters became arsonists' easy weapons of mass distraction and destruction, and yet another building needlessly went up in flames.
Shouts of "Freedom!" resounded once again from the gripping social media videos that were immediately circulated online, just 16 months after protests at the same location triggered by the seizure of mobile phones, drugs, alcohol and weapons, left 17 trapped and screaming inmates burnt to a horrible death in their cell.
While nervous residents hope for the quick recapture of those on the run given the traumatic memories of the 2002 big prison break that prompted bloody years of murders, insecurity and violence, at least one man, taxi driver Matthew Shivtahal had certain cause to celebrate. Shivtahal who says he was abducted by four of the escapees, credited his one-year-old son as the merciful reason why the mastermind and the men spared his life. "Rasta man" or the dreadlocked Mark Royden Williams who is believed to have hatched the plan to once again abscond, was sentenced to death in February following his conviction on seven of the 12 counts of murder in the 2008 Bartica massacre. Police named four of the group as murder accused Stafrei Alexander and Uree Varswyk, and accused Trinidadian drug trafficker Cornelius Thomas.
Indelible impressions of a rather hapless National Security Minister who seems to be winging it, have been accompanied by the customary outpouring of condemnation from the Opposition, and the immediate hand-wringing, finger-pointing and soul-searching while predictable poring over the prescient recommendations of the $13M Commission of Inquiry into the deadly March 2016 tragedy.  Fire Chief Marlon Gentle had testified then anything could have happened during that riot, warning about the possibility of a major prison escape.
Yet the outcome could have been far worse given the growing number of related deaths in Central and North America. On Valentine's Day 2012, about 360 people comprising prisoners and their visiting spouses perished in a record inferno in Comayagua, Honduras. Rescue forces did not arrive until about 40 minutes later and dozens of victims were burned beyond recognition.
Felons have long favoured fire as a form of fulmination. Just last month, Jamaica managed to contain a blaze at its' Tower Street Adult Correctional Centre in downtown Kingston, which gutted a section that houses more than 18 mentally challenged prisoners. Detainees in St Kitts broke out in 1994 after deliberately lighting up the main prison facility.
In 2005, another former British colony Barbados had to deal with a similar crisis at the imposing and solid Glendairy, at the time its lone prison dubbed "the Motel" in Station Hill, St Michael. Inmates at the 1885 building set fire to their flammable mattresses and fought guards and each other in a rampage that resulted in one prisoner shot dead following an attack on a warden, and others injured. No jailbirds got away and some were quickly transferred to army headquarters with the rest being shifted to different locations. The protests were over unsatisfactory living conditions including overcrowding and the lack of adequate food and water.
The origin of the word jailbird or rather gaol bird, can be traced back at least to medieval England, where convicts were often locked in iron cages that were then suspended several feet above the ground.  Visible to passers-by, the floating felons became known as gaol birds since the suspended iron enclosures resembled avian pens.
Hearing from a Commission of Inquiry, the no-nonsense Barbadians followed up with a new, huge and modern brick penitentiary, Her Majesty's Prison, at Dodds which opened just two years later. Formally decommissioned last year, Glendairy is now being considered for fresh use as a unique tourist attraction, with its towering three-storey male quarters, distinctive 72 arches and incredible 14 acres. Architectural historian, Sir Henry Fraser disclosed that less than 10 per cent of the edifice was destroyed and he described the former prison as the island's most magnificent building and believes it can rival Harrison's Caves as the country's "biggest attraction." The Barbados National Trust wants to run Glendairy as a fabulous museum and entertainment hub. Proposals range from a rehabilitation centre for ex-offenders and halfway housing for drug addicts, to a permanent home for the mentally ill.
Two years hence another Trinidad prison revolt, no one has been held accountable for the brazen midday escape captured on surveillance video and the ensuing three deaths including of a police officer. Recently a number of prisoners at the Port of Spain's Magistrates' Court had to be taken to hospital after tempers erupted and a near-riot ensued due to the non-hearing and subsequent adjournment of several matters.
This week, authorities acknowledged the high risk of a decisive jailbreak and copycat fires at the congested Frederick Street, Port-of-Spain under-staffed facility which was built since 1812, terming the simmering situation "a ticking time bomb."
No longer applicable are the sentiments of the Mighty Sparrow's "Royal Jail" Road March melody which counselled criminals, back in 1961, to beware the "Birdie" vowing "don't worry to beg the jury, pay the lawyer fee, and if you have any mail, where ah livin, send it to de Royal Jail!" Well now, former Prisons Inspector, Daniel Khan wisely advises: "When your neighbour's house is on fire you should wet yours."
From his "Touch it" album, Penguin's piece decries "Freedom gone clean out of we control, watch the houses you have to build; Burglar proof, iron doors and peephole and a high, high concrete wall still; Your nerves in a mess, you have to eat less and it's not that the times so hard; But you have to spend to feed about ten Doberman that guarding your yard."
He concluded: "Even churches, bars round like prison, even school gates now have a guard, Road blocks searching your car and person, store detectives watching you hard, A criminal few changed the life we knew to a terror, nightmare and fright, And lawyers so cold when the crooks get hold, quick to talk about human rights."
As Guyana clears the rubble and prepares to rebuild, hopefully we would have learnt from last Sunday's dangerous lessons and the valuable experiences of sister countries like Barbados. Meanwhile, we would all do well in the words of our teacher to remember "you could live in hill or vale, your skin could be dark or pale, still you shake and quail, You can't go to shows or dance, you look at strangers askance, you can't take no chance" because "We living in jail, we living in jail."
ID wears no jewellery, checks her burglar bars and heeds Penguin's message to "don't go 'round with things on sale, don't make your car engine fail," and "in strange areas don't lag, in your workplace don't carry bag and keep on your tag."
Comments

It was still stuffy when the 22 men stealthily set off for the swift-moving river, slinking among the shadows in single file and silence late one Monday night, as they sought to spot snatches of the water through the bushes in the sickly light of a slivered moon.

For nearly four long months aboard the crammed "Whitby" the two little girls precariously hung on to life, as grown men groaned, suffered and died in the low, dark deck of the sailing ship.

These days, the impatient visitors stream through on noisy trains and tour buses, scanning the horizon and stopping for quick refreshments at the rest-houses that line the Indian coast.

An elderly Indian father, desperately searching for his two missing sons embarked on a fateful sea journey of no return when he crossed the "kala pani" or black waters.

In Indian legends he is the much-loved baby, Bala Krishna, the holy, curly-haired child with huge eyes and a prankish passion for fresh milk, sweet cream and smooth butter.