The English humorist and writer, Sir A.P. Herbert is well-loved for his realistic series of satirical judgments and absurd legal accounts first set out in "Misleading Cases in the Common Law" which on several occasions were mistakenly reported by several newspapers as entirely factual.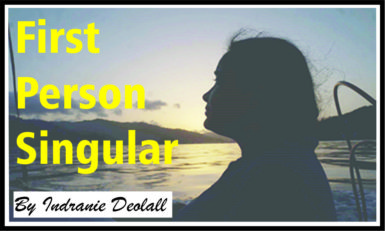 A regular contributor to the sardonic publication 'Punch,' A.P.H was so successful with his false document literary technique that sought to create a sense of authenticity for works by seamlessly merging the real and fictitious, he managed to gleefully fool hardened reviewers with his genius alter ego, the veteran litigant Albert Haddock who constantly campaigned for law reforms.
In one typical case titled "Is it a free country?" Haddock is arrested for jumping into the river from a bridge and when questioned about motive, he replied: "For fun." The judge summed up: "The appellant made the general answer that this was a free country and a man can do what he likes if he does nobody any harm." But "It cannot be too clearly understood that this is not a free country, and it will be an evil day for the legal profession when it is…and least of all may they do unusual actions 'for fun'. People must not do things for fun. There is no reference to fun in any Act of Parliament."
As the Republic of Guyana wearily trudges towards yet another Commission of Inquiry, this time into the chaotic events of July 9 that led to the arson and destruction of the Camp Street jail, the murder of a prison officer and the armed breakout by a gang of dangerous criminals, far too many frightening questions and much debate continue to rage about who and what are to blame, and the use, cost and impact of such statutory bodies.
Coming after last year's $13M extended Commission of Inquiry (COI) into the March 3 2016 disturbances that left 17 prisoners burnt to death in their cells, the announcement of plans for the next Commission by no less than the beleaguered Public Security Minister, experienced lawyer turned politician, Khemraj Ramjattan has been greeted with derision and disbelief. "Isn't this a waste of time and money? What is the purpose of this, to find out why the other one failed to deliver? This is just perks for idle people…" an alarmed blogger declared in disgust.
Others suggested that the Government instead save the already scarce public funds to take a closer look at the Commission's top recommendations and their quick implementation, while revising the date of the previous report to July 2017 with an upgraded addendum on the latest events and findings. The full compilation like  those gathering dust and cobwebs from numerous COIs was never tabled in Parliament but the issues of poor prison conditions, serious over-crowding, neglected deteriorating wooden structures, and the limitations of the criminal justice system, that allow for inmates in remand to be detained for extensive periods, are well known.
Ramjattan, as a founding member of the Alliance for Change (AFC) party that is a key part of the ruling coalition with the A Partnership for National Unity (APNU) seems unlikely to budge or be prodded immediately. His disclosure of the upcoming Commission of Inquiry presumably with prior Presidential approval and in the interest of public welfare followed a meeting with the Opposition, and hopefully the two sides may have debated if just "for fun" the submission by Joint Services Attorney Selwyn Pieters to the 2016 hearing that mentioned the controversial Guyana Marriott Hotel.
Final costs of the ill-advised Marriott could climb up to nearly US$100M with most of the funds originally from the State. Under the overall US$27M debt financing deal, Guyana secured an existing US$15.2M loan from Republic Bank of Trinidad that kicked in recently, requiring the State to meet a burdensome US$1.1 million servicing bill every six months for the next 13 years and courting a "serious risk" of default.
Advising that a new facility should be built at the Camp Street site since the decrepit wooden structures were "historical relics" unfit for habitation, amounting to "a fire hazard and a death trap," Pieters had concluded, that for the previous administration, "the Marriott was more important than building a brick prison." He pointed out that work on a block at the jail compound commenced before the Guyana Marriott was conceptualised, yet while the 197-room Hotel rose to several sprawling stories and opened in 2015, the small unit in the penitentiary languished and remains incomplete.
Funny enough, the two and a half year-old Government has not bothered to hold a Commission of Inquiry into the costly project, maybe fearing the probable formidable length, added expense, the utter unknowns of multiple milking, and the fear of unmasking billionaire dairy kings and queens.
As protesting prisoners decided, once again, to take matters into their own hands and finally destroy the jail and the nearby Officers Mess, they soon discovered that being confined to the flooded pastures of Lusignan was really no greater fun regardless of how fresh the stolen steaks, constituting hardly a wet walk in the park or a swanky stay at say the out-of-reach Marriott where each night with a deluxe city view costs a minimum US$289.
The group of current escapees among them a double mass killer, like Guyana's giant political and white collar criminals in their designer suits are still free to roam far and near. While retired Judge James Patterson, who headed the COI into last year's fatal blaze, remains sympathetic to the struggling Minister and regime, even he was forced to acknowledge in a recent Stabroek News interview: "Authorities wouldn't think that something like this would happen just a year after. So they would figure, we got more pressing things…They get ketch with their pants down, they didn't expect something like this."
No doubt A.P.H would have understood too. As he puts in the 1934 "Mild & Bitter" 'Punch' poem: "The necessity for action was clear to everyone/ But the view was very general that nothing could be done/ And the Government courageously decided that the Crown/ Should appoint a score of gentlemen to track the trouble down/ Which always takes a long, long time."
Days ago, a raw video on Facebook and other social media captured the transferred convicts overtly preparing to slaughter and roast a terrified, young black cow at the Lusignan Prison.  A.P.H's story on the Board of Inland Revenue v Haddock, also known as "The Negotiable Cow" an entirely fictitious legal case has since evolved into an urban legend with its own Wikipedia entry.
Haddock complained that his tax bill was excessive, particularly in view of the inadequate consideration he received from the Government in service. So he needled the Inland Revenue Department by tendering a white cow "of malevolent aspect" stencilled with a cheque for £57. During the hearing, judge Sir Basil String, enquired whether stamp duty had been paid and prosecutor, Sir Joshua Hoot confirmed that a two-penny stamp was affixed to the creature's horn. However as the collector tried to sign the cheque on the abdomen, the animal "appeared to resent endorsement" and he was forced to decline, objecting that it would be impossible to pay into a bank account. Haddock was arrested for causing an obstruction and the criminal case eventually ended when a supportive judge ruled that by tendering and being refused the cow, the other parties were estopped from then demanding it later.
Arguing that there should be no distinction in law between a cheque on a napkin and a cheque on a cow, Haddock declared it would be a nice thing if a man could convey a negotiable instrument down the street without being detained since if a disturbance was caused by a watching crowd, the policeman should arrest them, not him.
A former Member of Parliament for the University of Oxford, A.P.H studied jurisprudence but never argued a case in Court. He indulged in the usual fun with a potent Punch verse "Pageant of Parliament" about the possible grave dangers to national health from a particular unsanitary habit. "I saw an old man in the park/ I asked the old man why, / He watched the couples after dark; / He made this strange reply:- I am the Royal Commission on Kissing,/ Appointed by Gladstone in '74./ Most of my colleagues are buried or missing,/ Our records were lost in the last Great War./ But I'm still the Royal Commission,/ My duty I have to see through,/ Though I know as an old politician,/ Not a thing will be done if I do."
ID finds it funny the U.S Memphis Press-Scimitar reported Albert Haddock's cow case as news in 1967, and that A.P.H's wondrous creation was cited in English and American judicial decisions, and dramatised for the BBC.
Around the Web