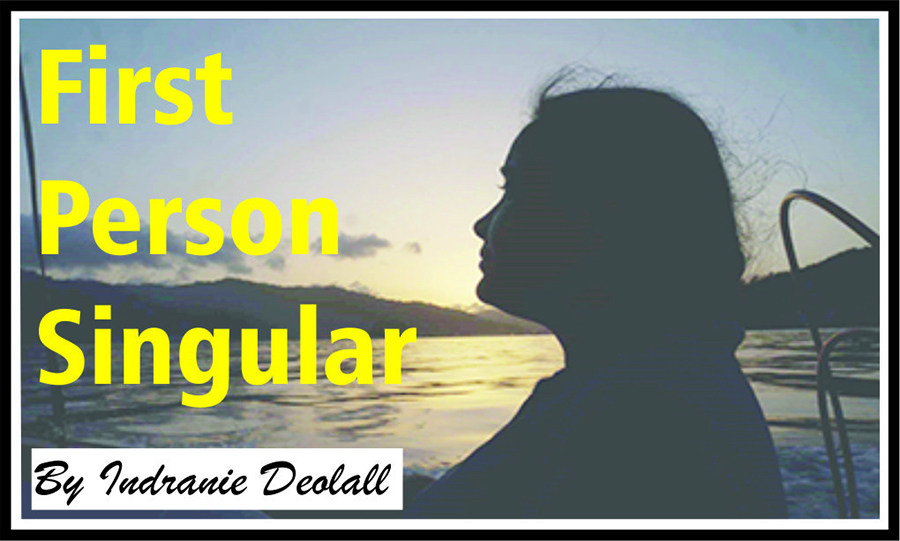 The old jest goes that you can always tell someone is a true Guyanese by their frugal request to the vendor "to pass a single" from the tray or for the bigger order of two cigarettes instead of purchasing the whole pack, like the rest of the world with money to burn. But the joke is on all smokers as another anonymous saying puts it, for paying to deploy a deadly paper cylinder that comes with a bit of finely rolled tobacco on fire at one end and a fool at the other.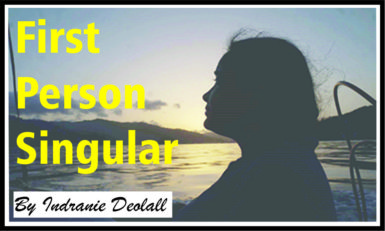 As the comedian and actor W.C. Fields said, "I never smoked a cigarette until I was nine."  Or maybe eight. One evening as the sun prepared to set, I lingered in the backyard with a dubious pal far too late and long, and headily inhaled more than the sultry scents of night jasmine and dried banana leaf. On hearing my sister calling, I panicked and rushed past the standpipe in the twilight without washing out my mouth, straight up the wooden stairs and into the small kitchen still reeling and coughing.
Older by ten years and Seven Stars brighter than any Virginia Slims girl or my experienced and questionable friends, she stared at me suspiciously, frowned and demanded, "Open your mouth!" Realising I had read too much du Maurier, lost both my Lucky Strike and Capital to Rothmans and Benson, I tried Hedges, a Hollywood tantrum and then my Charms in a Pyramid scheme that collapsed faster than a smoker at the start line. Insisting the Indonesian Joged was merely done at the Time for a Lark failed. Double Happiness as the outcome was never meant to be.
The Ultra Special hiding and Marathon scolding I received from our outraged mother for "following bad company" and sharing a few spluttering puffs of real tobacco that gave me a splitting headache and a sore throat, and left me reeking from Bristol to Vegas while wanting to retch, were anything but Hits Mild and all of Smart. I reluctantly danced the Rhumba and caught my Royal alright with a Silk Cut that would have made even the hardened Marlboro Man, his horse and their leather cry. I have never Craven another cigarette since. A mere whiff from a mile away is traumatic enough to trigger the Misty memories, instantly lock off my throat and breathing, send my sensitive sinus straight into rapid reverse on Park Drive, and activate my allergies faster than a sky saturated with Camel dung dust from the Sahara.
Sadly there were no "smokin" boys around that fateful afternoon, so I cannot boast of any simultaneous operatic or symphonic heights as the acclaimed Italian conductor Arturo Toscanini did: "I kissed my first girl and smoked my first cigarette on the same day" but like he added, "I haven't had time for tobacco since."
It has all been Dunhill as the days of smoking being considered Kool are no longer in Vogue and the habit is now akin to an evil equivalent to the death vice in Viceroy. Selecting a Pall Mall is perhaps to be viewed dimly and darkly, as the namesake cloth spread over a coffin or tomb, and the said smoke from a shoreline cremation.
Coming from a family where no one lit up except the tree at Christmas, smoking for me became the fragrant safe swirls from a hot country fireside and bristling barbecue, or the barely discernible wisp that curled through the top hole in a tin can, from the piece of cheap white 'carbon' that had to be spat on, well shaken and lit for a most satisfying, deafening holiday blast. During Deepavali, the city streets turned hazy and noisy as we screamed and hand spun our homemade fireworks from the wads of glowing steel wool stuck on a piece of wire.
With the recent passage of the landmark Tobacco Control Bill 2017 which targets smoking in enclosed workplaces and on public transport, regulates cigarette sales and bans advertising of tobacco products, the Government finally prepares to enact overdue and even longer-awaited legislation under the World Health Organization's Framework Convention on Tobacco Control ((WHO FCTC). Guyana acceded to the agreement in September 2005 and the Bill was drafted in 2012 and followed with extensive consultations and reviews.
Passed by a vote of 32 to one with 23 abstentions from the Opposition, the Bill seeks to fight the tobacco epidemic through a range of recommended regulations, since according to the Pan-American Health Organisation (PAHO), research shows these help reduce the number of smokers and individuals just starting the addictive nicotine habit. There are financial penalties and imprisonment for various offences. When enacted, the measures will also include pictorial and health warnings on at least 60 per cent of tobacco product packaging.
As the one-liner declares "smoking is indeed a dying habit." Tobacco is the single most preventable cause of death in the world and it kills nearly 7M people each year, of which more than 600 000 are non-smokers cut down by inhaling second-hand smoke. The overall figure is predicted to reach over 8M annually by 2030 if interventions for prevention and control are not intensified, PAHO says.
Smoking is also a leading cause of statistics, the American novelist, Fletcher Knebel wryly observed. In Guyana, some 15 per cent of all adults are current smokers of tobacco with almost 27 per cent of the total population being male smokers and women accounting for a little more than three per cent. According to the 2015 Global Youth Tobacco Survey among Guyanese youths aged 13-15 years, about one in seven of all students or 19 per cent of boys and just over 10 per cent of girls indulge. The Tobacco Atlas website estimates that several hundred Guyanese die each year due to smoking related diseases, while over 4000 children and more than 79,000 adults continue to partake of tobacco daily.
The WHO FCTC is an international treaty with 180 parties comprising 179 countries and the European Union. With little progress made on regional decisions to ban the promotion of tobacco products, Guyana joins a small group of just four other CARICOM countries, Barbados, Jamaica, Suriname, and Trinidad and Tobago that have improved subject legislation. But even with impressive anti-smoking laws in the books, enforcement has been noticeably lax with few arrests and fines, and far too punitive taxation, while electronic cigarettes and vaping are fast growing in popularity in the real world.
Two years ago, a Trinidadian man and woman caught lighting up cigarettes in a southern bar and night club were charged and fined, causing a social media outcry over personal choice and the authorities' blind eye to alcohol and junk food abuse. A Jamaican man was found guilty of smoking in a public place in June and ordered to pay J$10000 or spend ten days in prison. Another had to scramble J$2000 on the same charge in 2016 when he claimed he purchased cigarettes from a nearby parlour and was smoking by his outside gate when the police arrested him.
If shrivelled smokers are in their final gasp, the powerful and wealthy cigarette cartels called Big Tobacco certainly are not. In February, British American Tobacco (BAT), the second-largest tobacco company in the world behind Altria formerly Phillip Morris, reported stronger profits of £4.7B or US$5.8B for 2016, helped by higher revenue and favourable currency moves even as the volume of cigarettes sold showed a slight decline.
Only this January, press reports indicate that BAT agreed to take full control of another giant Reynolds American in a US$49B blockbuster deal which gives the London-based tobacco powerhouse direct access to the lucrative United States market, 13 years after merging its business Brown & Williamson with the earlier R.J. Reynolds Tobacco Holdings.
Just days ago, the Guyana arm, the Demerara Tobacco Company (Demtoco) upped the offensive in BATTING by calling for the impending "draconian" legislation to be further examined by a parliamentary select committee to address "contentious" issues, charging that in several clauses it "infringes on the rights of ordinary citizens and discriminates against many who are seeking to earn their livelihood from the trading of a legal product.".
Registering an after-tax profit for 2016 of $1.56B a small drop from the $1.61B in 2015 the firm a few months ago cited the country's lower Gross Domestic Product (GDP) and the high number of illegitimate businesses that partake in smuggling selling illegal brands of cigarettes.
In other words, the business will continue to make big bucks while in the Caribbean parlance, for the rest of us struggling to respire and not expire, "crapaud smoke yuh pipe."
ID thanks her mother for forcing her to permanently abandon cigarettes early. She knows like all Guyanese that "wild cane" is certainly not a sweet grass and "licks like peas" have nothing to do with delicious lentils.
Around the Web