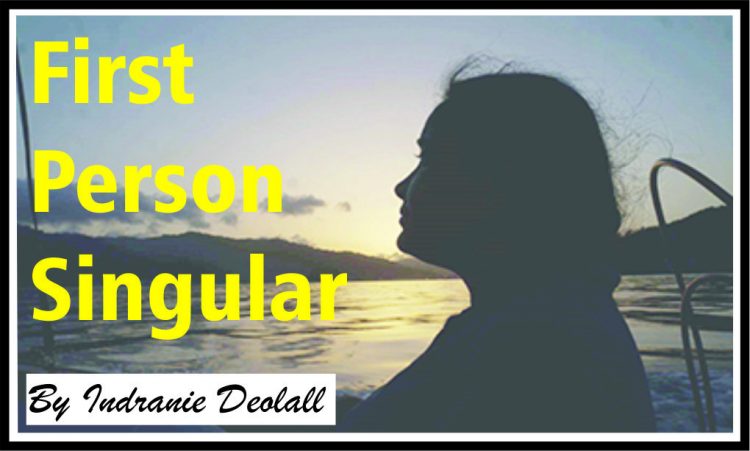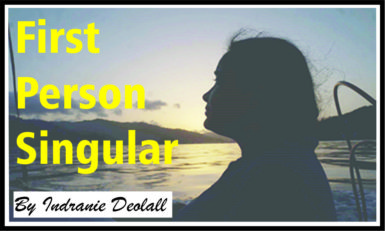 As the faint remnants of long lived Irma finally weakened into light scattered showers across the distant American valleys of Mississippi, Ohio and Tennessee, shell-shocked survivors slowly started to take stock following the latest deadly hurricane. The damage and destruction left behind in an unforgettable week of widespread devastation across the north-eastern Caribbean will take many months, if not years for battered countries to recover from, experts say, as the lifeline tourism industry lies ruined by wild winds and walls of water.
The incredible images of stunned islanders in brown wastelands suddenly stripped of all greenery and looking like Middle East war zones with miles of levelled homes and broken businesses, as beautiful beaches disappeared and popular city streets churned into raging rivers will stay with us, as too, the disturbing social media scenes of dystopian desperation, scavenging and looting, and the harrowing accounts of absolute anarchy.
Tourists fled in droves as soon they could from this alien, hostile environment, while others with the means scattered to the nearest intact island seeking the basics. Those left behind, homeless, hungry and hollow-eyed wandered as condemned souls across a strange wilderness, which seems a terrifying testament to a foreseeable future wrought with the wrath of wicked weather and certain catastrophic climate change.
Listening to the ominous rumblings of thunder and watching the big bolts of lightning split the sky, I solemnly studied the sheets of white mist that shroud the lush northern Trinidad mountains, surrounding the crowded, flood prone valley where we live. As we waited for the latest thunderstorms from the Inter Tropical Convergence Zone (ITCZ), a belt of low pressure and convective activity encircling Earth near the Equator, known by sailors as the doldrums for the intersecting trade winds, I silently saluted the luck of Guyana and the twin islands to be so far south.
But I also celebrated that Antiguans, miraculously spared the merciless power of 155 miles per hour winds of the sprawling category five cyclone mere miles away, opened up their homes and hearts to accommodate the 1800 displaced residents evacuated from neighbouring "barely habitable" Barbuda where 95 per cent of the structures were trashed by Irma. Puerto Ricans rushed to the aid of their counterparts in the British Virgin Islands, and little Dominica quickly promised US$250 000 even with its "limited resources" as the Organisation of Eastern Caribbean States (OECS) quickly banded together in a commendable show of solidarity putting the bigger, more developed states to shame.
Dominica's Prime Minister, Roosevelt Skerrit generously pledged an equal amount for hard-hit Cuba, and similar sums for St. Kitts and Nevis, and St. Thomas. Relief supplies were also being mobilised for St Maarten/St Martin, the British Virgin Islands (BVI) and Anguilla.
It was Skerrit as Chairman of the Monetary Council of the Eastern Caribbean Central Bank (ECCB), who recommended that the body approve financial contributions of EC$1M each to member territories Antigua and Barbuda, and Anguilla, plus EC$250,000 to St Kitts and Nevis.
When the Bank's Board of Directors suggested that Dominica should receive a contribution for the damage at the Douglas-Charles Airport, Skerrit explained that he "respectfully declined the offer of assistance…because what has happened in the other territories is extremely pale (compared to) the devastation in our member territories," Dominica News Online (DNO) reported.
Squabbling over this Government's promise of an initial US$50,000 ($10.4m) in relief efforts through the Caribbean Community (CARICOM), several Guyanese bloggers hotly argued that more should be done calling for key essential supplies, and squads of soldiers to be sent to help in rebuilding as in prior disasters. As a "needs assessment" is determined, Guyana will try to address the needs of its citizens residing overseas ranging presumably from those affected among the 15 000 or so in Antigua and Barbuda, to the lesser numbers living and working in St Maarten, the United States/British Virgin Islands, Turks and Caicos, Anguilla and The Bahamas.
As unprepared Governments struggled to cope and criticisms quickly mounted especially about the snail-slow response of the developed world to the catastrophe, we have to acknowledge that the hurricane season is only just past the halfway mark, and 2017 could well become among the region's most expensive years for natural disasters following two major storms in as many weeks.
In an interview with TIME, Prime Minister Gaston Browne put the cost of rebuilding Barbuda at around US$300M, urging the international community to come to the aid of islands severely hit by the storm. Terming global human cooperation "an absolute necessity" he bluntly blamed Hurricanes Irma and Harvey on "global warming, sea level rise and climate change."
Browne said restoring just the neighbouring island of St Martin could top at the low end, US$1B. "This is not a situation in which Caribbean islands are going cap in hand or with a begging bowl to wealthy countries. They have an obligation to assist [small developing islands] especially as heavy polluters. They have to help us because they are contributing to the issue as heavy polluters."
He called on the American President Donald Trump to remember the Caribbean as Trump asks Congress for funds for hurricane recovery. "My message is: just as Trump is helping other U.S. states, like Florida and Texas, just remember that there are some countries in the Caribbean that got damaged and the U.S. can do more," he says. "They ought to do more. You cannot be the biggest and most powerful country in the world and have small islands right on your doorstep on the so-called third border."
The Germany-based Centre for Disaster Management and Risk Reduction Technology (CEDIM) initially estimated in its forensic analysis up to September 8 last that Irma will put the Caribbean back US$10B plus, while preliminary data from Moody Analytics said Hurricanes Harvey and Irma caused between US$150B-US$200B in damage to Texas and Florida alone, ABC News disclosed.
Losses are upwards of 100% of Gross Domestic Product (GDP) in Sint-Maarten and Saint Martin, St. Barts and the British Virgin Islands, since tourism is the key industry in many of these locations, CEDIM calculated. Airports are closed or inoperable and cruise lines have cancelled voyages, the risk experts noted.
At least 55 fatalities have been recorded, including at least 22 in the U.S with the numbers likely to rise. The USA Today editorial board recognised Monday that the process of rebuilding and restoring livelihoods will take years in some places. With all the attention paid to Florida from Irma and Texas from Hurricane Harvey, it's important not to lose sight of the crisis in the Caribbean, it cautioned.
"Many Americans might not have fully absorbed the scale of the devastation. Cable news channels, which went pretty much 24/7 in the days leading up to Irma's arrival and then posted reporters out in its wrath as it made landfall, gave relatively little time to the devastation in the Caribbean islands. This seems odd, because the scenes of destruction in places like Barbuda, more than the admonishments of some reporter, would have provided motivation for people in America to take this storm seriously."
The article argued: "More important, the relative lack of coverage should not be a signal for Americans to ignore the destruction beyond U.S. borders. These islands are our neighbors. For many Americans, they are home to family. For others, they are beloved vacation spots. Some of the larger islands have significant poverty and cannot easily rebound. And the posh resorts are major employers for people of modest means."
Even as money and resources go into rebuilding Texas and Florida, the newspaper added, "Americans can afford to donate to relief efforts in the Caribbean. Some of the smaller islands – territories of wealthy nations such as Britain, France, the Netherlands and the U.S.A – can expect significant governmental help. But the sovereign nations of Haiti, the Dominican Republic, and Antigua and Barbuda will need aid from friendly nations and private donors."
But with a confirmed climate change skeptic at the helm and the Republican administration's hardened resistance to acknowledge much less discuss the issue amidst big budget cuts to key science and research programmes, the United States is already alarmingly behind a superior Europe in its forecast accuracy and intelligence. As the Caribbean is learning, the fate of tiny islands and the words of their leaders hardly appear to matter, in the long, lonely and laborious times ahead.
ID is happy that Irma will at least lead to Barbudans, at long last, securing coveted land titles on the 62-square mile island with a promised Crown grant of just one dollar each.
Comments

Leading chutney artiste, the young Terry Gajraj shot to fame with a restless reworking of old lines in his "Guyana Baboo" hit composed during an astonishing creative outpouring with friends one noisy, nostalgic night in a tiny Bronx, New York apartment in 1992, far from the fertile Fyrish fields and modest mandir of his buoyant Berbice boyhood.

The early afternoon of Monday January 14, 1991 started like any routine assignment for us covering Parliament but by the end of the dramatic day, we would witness historic scenes of acerbic anger, unprecedented disorder and ugly uproar. 

Out of the corner of my vision, I notice the faded maroon Camry with bits of rust and sanded unpainted gray patches suddenly pulling off the main street to park at the curb just in front of me.

Rustling leaves hang to the ground creating a lovely, lit space. We were relaxing at home under the graceful green canopy in a cool clump of giant neem trees with the sea wind sweeping hair, birdsong overhead and the dogs lolling at our bare feet.

I have a slender ring with a glowing nugget of Guyana gold, accented with pale side slips of grooved platinum, a poignant parting girlhood gift from my older sister as she tearfully left our Georgetown home permanently, decades ago, for a new life in the Netherlands.