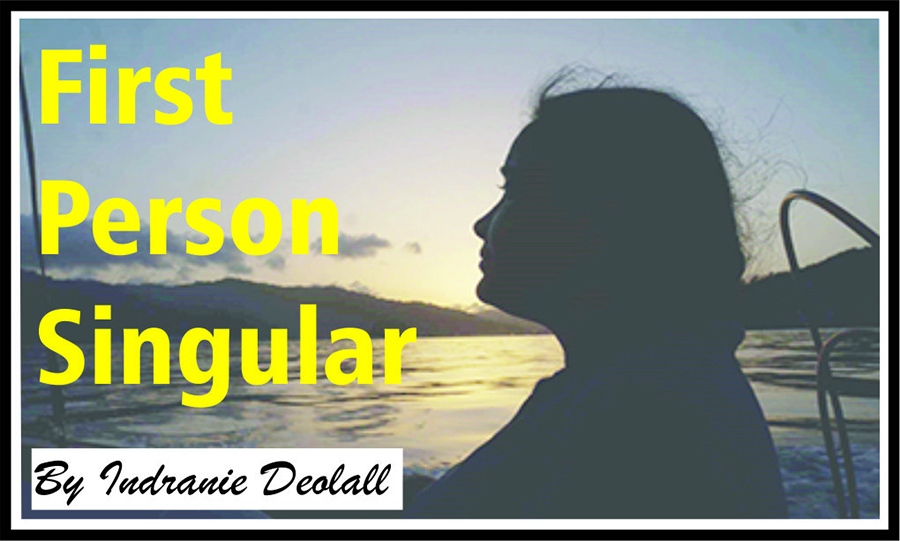 Nearly three years ago, a bright-eyed dog was curiously sniffing her way through a routine examination of a small Westwind business jet that had landed early that evening for a quick refuelling stop at Luiz Munoz Marin International Airport in Puerto Rico. Built by Israeli Aircraft Industries, the sleek multi-engine plane usually configured for up to 10 passengers carried just the co-pilot owner, his elderly father and the pilot on another of their frequent flights to the latter pair's birthplace of Guyana.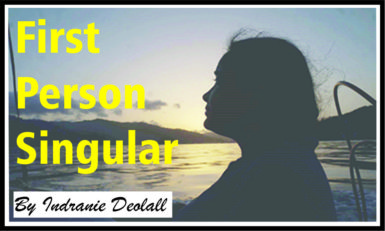 K9 Malon/CG93 subtly alerted her handler to something amiss, but due to the amount of cargo inside the aircraft, the American Customs and Border Protection (CBP) officer could not immediately ascertain the source. Since the team found some maintenance "discrepancies" during the outbound inspection, the jet was ordered detained for the mechanical issues to be fixed overnight and checked again next morning.
Registered with the United States (US) Federal Aviation Administration (FAA) as N822QL by the Executive Jet Sales Company of Ringwood, Passaic, New Jersey, the plane would yield unexpected riches greater than the US$7 000 officially declared by the firm's Chief Executive Officer (CEO) co-pilot, Khamraj Lall, his father's US$5 000 or the pilot's paltry US$60.
Thanks to Malon's ultra-sensitive nose and its 300 million or so olfactory receptors, "a bundle of currency, wrapped in plastic bags and a blanket, was found under the exit-row seat." Lall voluntarily stated the money amounted to about US$150, 000 and that it belonged to him as "proceeds from his business."
Lall added that "he had forgotten he had the money on the plane and gave such reason for not declaring it." Alert agents smelled something stronger than the stench of "surstromming" and in their skepticism a further search revealed a suitcase concealed within a compartment next to the engines. Inside were other black plastic garbage bags containing wads of cash totalling a staggering US$470, 000 according to the affidavit from the Department of Homeland Security.
The Department did not fall for the fish tale nor stop to consider whether he should have switched to being a politician. "Kem" had migrated to Region 11 "in pursuit of his dreams in aviation" three decades before, graduating with a degree in technology and engineering, his corporate website says. So Lall's bold claim of severe financial amnesia which landed him a fine kettle of fish, is worthy of honorary inclusion in Lord Nelson's perennially popular 1978 hit, "King Liar." Based on a "big lying competition" to determine the "lying champion" the great song features three finalists shortlisted from "liars from all parts of the West Indies" and "big shot liars from all them foreign countries."
Young fellow "Debo," Lord Nelson croons in classic Creolese, claims "he father is Tobago's best fisherman, Catch a fish a mile wide, 80 feet in span, He had to tie it on he boat and swim back to land – To get he brother, Eric, to give him a hand." But legendary rival "Liar, The Lion" instead "laugh till he sweat" and retorts that "The fish your father caught, to you it was great – But is them small fish my father does use for bait."
Mister Debo is eliminated and the Lion moves on to "Will, The Outrageous" who awes the judges with his tale of a truly talented tailor. When it "comes to making suit, the man is a master, If you show him a man coming 'round a corner, He could make him a suit and don't even measure, And talking 'bout suit sitting down correct. Expertly made and fitting perfect, He used to sew for Shakespeare, make suit for Hamlet, And up to this day he ent make a mistake yet!"
The Lion coolly ends up taking the coveted crown with an astonishing account of his "Rolfie" who loves "Cutting cloth, making suit is his game. Don't show him the man – my tailor is class – Just show him the corner where the fella pass, And he go make a suit. That is tailor! You hear lie? King Liar!"
Even with Earth's record rising global and oceanic temperatures, a wretched month of monster hurricanes and an alarming apocalypse of flattened islands and desperate residents that seem more befitting Hades than the Caribbean, we cannot confirm with any absolute certainty, at least as yet, Lord Nelson's Teacher Percy repeated warning: "if you tell a lie, you going to Hell as soon as you die." However, given the predicted climate changes, the catastrophic impact on the region and the putrid pile of porkies we may all very well end up trapped in this nether world not of our making.
But for Lall, nights in American penitentiaries  could very well equate planetary perdition and purgatory, since having pleaded guilty, he served one year in jail for bulk cash smuggling. He lost his interest in the plane and all of his impounded currency was ordered confiscated in 2016. His "first class" charter company Exec Jet Club, that promised patrons "we fly anywhere in the U.S, Canada, The Bahamas, most islands of the Caribbean, Mexico, and other select countries of Central and South America," would close too.
Lall's continuing case once again highlights his close links to the former PPP/C government. He was granted permission to construct a private hangar at the Cheddi Jagan International Airport (CJIA) and had flown then President Donald Ramotar on several official trips. Ramotar later admitted he travelled on the plane owned and piloted by Lall, while Guyana's Head of State, but those were paid for by the Office of the President, Stabroek News reported.
This month, 50-year-old Lall arrested since July 2015, was finally arraigned in Trenton, accused of importing "large quantities" of cocaine from Guyana to New Jersey and elsewhere using his private jets and laundering proceeds into banks there and in nearby New York between April 2011 and November 2014. He allegedly smuggled hundreds of thousands of dollars in cold criminal cash back to Guyana, the U.S Department of Justice (DOJ) said. His detention is connected to the arrest of nine others in 2015. Edward Mighty, Seymour Brown, Andre Taylor, Ricardo Bailey, Robert Wilson, Kenneth Harper, Desmond Bice, and Christopher Samuels, all of Rochester, New York were charged with conspiracy to possess with intent to distribute five kilograms or more of cocaine and use of a telephone to facilitate drug trafficking.
Winifredo Gonzales, of Brooklyn was held that February, too. Mighty is among the leaders of a Rochester-based drug trafficking organisation that would obtain kilogram quantities of cocaine from Gonzales. The cocaine was transported, processed, re-packaged, and shared out in various amounts of both powder and crack cocaine through multiple sellers in the city. On September 7 last, Mighty received 25 years in federal prison, for distributing cocaine and crack cocaine, and for gun possession, authorities said. All defendants were convicted.
Lall is now charged by indictment with one count each of conspiracy to launder money, conspiracy to structure funds, conspiracy to import cocaine, and conspiracy to distribute cocaine. According to the DOJ, the private pilot allegedly made, or had others perform, over 1,287 cash deposits amounting to about US$7,55M into at least 20 different bank accounts. In an effort to dodge banking reporting regulations, the deposits were all less than the statutory US$10,000.
Federal prosecutors are accelerating reel time and seeking to seize some US$443,000 in cash held by Lall and his relatives in 14 accounts at Wells Fargo, Citibank and JP Morgan Chase. They want to forfeit multiple properties in New Jersey, Florida and New York, as well as two private jets including another Westwind, and a Lexus Wagon that Lall allegedly purchased with drug funds.
The conspiracy to import and distribute cocaine charges carry a minimum penalty of 10 years in prison, and a maximum of life plus a US$10M fine. The conspiracy to launder money comes with a potential penalty of 20 years in jail and a US$500,000 fine, while the conspiracy to structure funds carries an equal fine and punishment of up to five years in prison. Given such fishy business on a large scale, all is game that is caught in the CBP nets be it flying fish, fat snook, flounder, flesh, or foul.
As we debate whether Lall is "small fish" in a big pond, "big fish" in a small pond or even a prized "big fish" in a big pond, we have to wonder about tackle and bait, and how much of a piscine stink his possible plea bargaining and cooperation with the US investigators may cause concerned counterparts crooked as a barrel of hooks. We can speculate how many new King Liars could emerge from Guyana, since there are plenty more fish in the sea, and "fishscale" galore. Will the Americans make fish of one and flesh of another, or will it all be all hook, line and stinker?
ID considers the post-hurricane fate of four Guyanese fishermen detained in St Croix after being caught with 4.2 tons of cocaine worth US$125M, off Suriname in the largest multi-agency maritime seizure in the Atlantic since 1999.
Around the Web