Facing an uncertain future, batches of battered Guyanese who have lost nearly everything in the recent hurricanes finally flew back home this week with few bags and their weather weary children. They are seeking once more to start over a new life, as a symbolic anniversary passed quietly in an unforgettable year of fierce storms.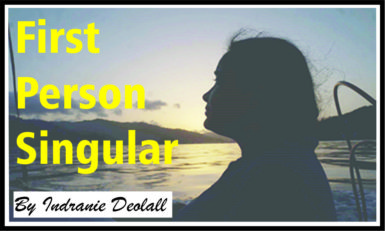 On the eve of the Atlantic's biggest known tempest, the weather proved "remarkably calm" but "the sky surprisingly red and fiery" one historical account recalls, with residents having no idea what was heading their way. Acknowledged simply as the "Great Hurricane of the West Indies" it came long before 2017's five major events including the calamitous Harvey, Irma and Maria that will make this extremely active season potentially the costliest, at already well over US$187B in preliminary damages.
Two days ago, sudden deafening thunderclaps startled me and made the dogs shiver uncontrollably, contrasting with the gentle drizzle that marked the sombre grey afternoon. But that other Tuesday, October 10 of 1780, would send a superstorm which slammed straight into blissfully unaware Barbados and further devastated several populous colonies as it roared across the Caribbean, causing the region to plunge into economic decline and likely leading to the early end of the American Revolutionary War, meteorologists maintain…..