Leading chutney artiste, the young Terry Gajraj shot to fame with a restless reworking of old lines in his "Guyana Baboo" hit composed during an astonishing creative outpouring with friends one noisy, nostalgic night in a tiny Bronx, New York apartment in 1992, far from the fertile Fyrish fields and modest mandir of his buoyant Berbice boyhood.
"Oh Bangali Baboo, Oh Bangali Baboo" he would cry while seeking to simultaneously assert his background and a national identity outside of the alienation and ambivalence of the new North-American base, "Me come from de country dey call Guyana, land of de bauxite, de rice and sugar." The fitful yearning for home and the unquenched desire for the reassuringly familiar that bind and haunt so many migrants from Massachusetts and Mississauga to Manchester, are poignantly captured in the wistful lyrics, unabashedly crafted in the comforting raw daily dialect of Gajraj's rural birthplace.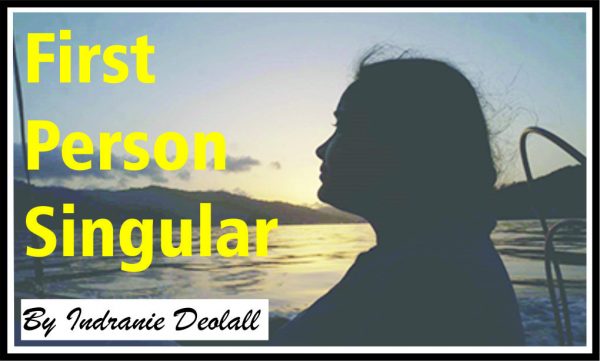 The piece's sentimental, deliberate vernacular belies his former profession as a Georgetown school tutor. "Me say pack up me grip (suitcase) and leh me go, Me gat fe go back ah Guyana some more" and his wry claim in the chorus "I am de very best ah de Guyanese Baboo" contrast with the repeated lament that is an acknowledgment of the diaspora's shared immigrant history twice over and Indian origins, "Oh Bangali Baboo, Oh Bangali Baboo."
Through a merger of the past and the present, Gajraj's music again became the powerful language that captured the pain and passion of a people pausing to reflect once more, while prepared to plod ahead in another strange, ever-beckoning landscape of shiny skyscrapers, hard winters and an often grim, fast-paced, anonymous life among the disconnect of mingling masses of millions. ….
To continue reading this article
Comments

"Away, away, what nectar spray she flings about her bow. What diamonds flash in every splash that drips upon my brow.

"Sweet Evelina, dear Evelina, My love for thee shall never, never die. Dear Evelina, sweet Evelina, My love for thee shall never, never die.

"Oh, naughty, naughty Clara, how could you serve me so? I'll go to Demerara, if you tell me to go.

Her expressive eyes are deep and dark, a certain painful poignancy to them as she stares, so serious, straight into the camera, leaning slightly, with full lips slightly open.

The early afternoon of Monday January 14, 1991 started like any routine assignment for us covering Parliament but by the end of the dramatic day, we would witness historic scenes of acerbic anger, unprecedented disorder and ugly uproar.