'I am now convinced that the simplest solution to poverty is to abolish it directly by a new widely discussed measure: the guaranteed income.' Martin Luther King, 1967.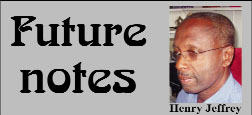 In a paper Why we should all have a basic income published in January this year by the World Economic Forum, Scott Santens defined Universal Basic Income  (UBI) as being a 'an amount sufficient to secure basic needs as a permanent earnings floor no one could fall beneath, and would replace many of today's temporary benefits, which are given only in case of emergency, and/or only to those who successfully pass the applied qualification tests. UBI would be a promise of equal opportunity, not equal outcome, a new starting line set above the poverty line.' The question his essay sought to answer is 'How does this firm foundation of economic security and positive freedom affect your present and future decisions, from the work you choose to the relationships you maintain, to the risks you take?'….
To continue reading this article
Comments

'Is it possible to vote and/or encourage others to vote racially and not be a racist?' The incident involving Ms.

Around midnight on Saturday the 5th of August Varnika Kundu, a 29-year-old female Indian DJ based in Chandigarh alleged that she was involved in a motor car chase with the son of a politician and his friend who tried to abduct her.

The decision by the Kenyan Supreme Court to annul the reelection of President Uhuru Kenyatta brought back memories of the October 1998 decision by the British House of Lords that stripped the late Chilean President August Pinochet of his immunities and allowed for his arrest to answer for the over 3,000 tortures and deaths that his regime allegedly orchestrated during the 17 years of his dictatorial rule.

On reading the Stabroek News article 'Democracy is Bureaucracy' (SN: 18/08/2017), I was again reminded of the need for conceptual clarity as we seek to broaden the scope of political participation for being imprecise could lead to deliberate avoidance or our missing important aspects of the discourse.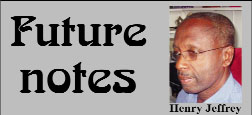 '[O]ptimum functioning or malfunctioning of the Public Service Commission … depends on the type and nature of the regime within which the institution operates.'.