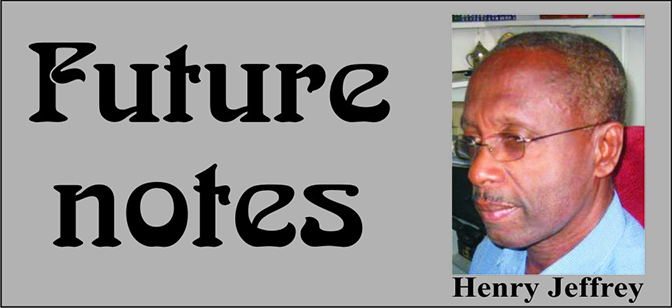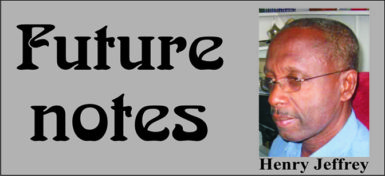 Arguably the most important achievement of the PNC in its 60 years of existence was its dismissal of  the PPP/C from government in 2015, and the most important day in the history of the PPP was its removal of the PNC from government on 5th October 1992. On both occasions, the ruling group was involved in undemocratic machinations intended to establish its permanence and stifle our democratic experiment. It is an irony that says a great deal about our political context when two organisations that we have created but have little control over – our alienated political selves so to speak – are credited with saving us from the ruin they have perpetuated over decades. Yet to hear them tell their stories, as they both found occasion to do this month, they are virtual paragons of political virtue!
President David Granger told his special congress that during its 60 years of existence, the PNC deepened social cohesion and national integration, fostered mutual respect for religions, promoted patriotic pride, and encouraged all citizens to give meaning to their 'Guyaneseness' as a "pluri-cultural" country. To be kind, all we could possibly say of this claim is that the leader of the PNC was speaking about his party's aspirations, for social disunity is so manifest that it is he who has now seen it necessary to establish a ministry to foster social cohesion. Mr. Granger also spoke of the PNC's economic achievements, including its efforts at stimulating economic diversification, 'buy-local' and 'feed-yourself' initiatives, the construction of bridges, roads and highways, the establishment of a national airline, the delivery of the masses from logies and enabling them to open the doors to their own family homes.
In 1964, when the PNC took government, Guyana had a GDP of US$305 and in 1992, when it left, the GDP was US$492, just over 61% more than it had been almost three decades earlier! Jamaica's GDP was 176% more, moving from US$518 in 1964 to US$1,432 in 1992; Trinidad and Tobago's 458% more, going from US$788 to US$4,396 and Suriname's 156% more, going from US$374 to US$957.  And as an example to demonstrate what we could really have been proud of, Singapore's GDP increased 3,229% from US$485 to US$16,144 (World Development Indicator).
PPP propaganda that when it left office in 1964, Guyana was one of the most developed of the larger Commonwealth Caribbean countries is nonsensical: it was by far the poorest and this had severe consequences for Guyanese society.  By the time the PNC was defeated, the road system was in a state of extreme disrepair, with pot-holes the norm, and schools, hospitals, police stations etc, were falling apart and short of the most basic necessities. The housing ministry had been closed down, persons pulling and pushing water carts had become a fixture, and I am informed that next year will be the 40th anniversary of the start of persistent blackouts (if so, maybe Hits & Jams could organise a nationwide blackout party to commemorate the occasion).  I am not here quarrelling with the visionary nature of much of what Forbes Burnham attempted to do, but he failed disastrously and when frustration stepped in he gradually became the authoritarian his political framework allowed him to be. Governments take our taxes on a yearly basis to provide us with sustained development, not largely theoretical outcomes and autocratic rule!
So, after nearly three decades, the removal of the PNC was a 'Godsend' and in came the PPP on 5th October 1992. Focusing on the 'glorious' contributions of his party, among other things, and notwithstanding the fact that many in his party acknowledge that in 1992 Africans voted solidly for the PNC, former president Donald Ramotar claimed that for the first time since independence, there was government of the 'people's' choice. But even if we let this pass, he claimed that Cheddi Jagan taught, and his party's experience has demonstrated, that sustained social and economic development is not possible without political democracy. While we cannot deny that some significant economic 'growth' took place under the PPP, social 'development' did not.
The PPP came to government in 1992 and the GDP, which was US$492 in that year, became US$985 in 1997 – an increase of 100% over 7 years – but 8 years later, in 2005, it was only 12%  higher at US$1,099. As is well known, the economy was rebased in 2006, growing by some 77% to US$1,946, but it grew steadily from then to 2015, reaching US$4,137, an increase of some 113%. The first period of substantial growth – 1991 to 1997- is usually attributed to the policies of Desmond Hoyte, and the second period – 2006 to 2015 – to Bharrat Jagdeo. Hoyte's PNC was not a democratic regime and the latter period occurred when Jagdeo was at the height of his autocratic power. Indeed, experiences in Singapore, China, etc. suggest that at our stage economic growth has more to do with political stability. It is socio/economic development that matters and this was not possible in the absence of the political virtues that neither the Hoyte nor the post-Jagan PPP regime possessed (Democracy without political virtue. SN20/04/20140; Another democracy without political virtue. SN: 08/06/2016).
Mr. Ramotar stated that after widespread consultations, his party made some two hundred changes to the constitution and the National Assembly became, for the first time, a forum for constructive debate. The PPP/C ensured that the opposition parties and the government chaired standing parliamentary on a rotational basis. 'This happens nowhere in the Caribbean and in very few places in the Commonwealth.  Even in the US which is often upheld as an example, when the majority changes in the Congress, every single committee head changes with the majority.' Mr. Ramotar appears not to understand that Guyana is not the Caribbean or the USA and that although the political context has changed marginally, the extensive parliamentary participation he outlined was rooted in a majoritarianism made possible and permanent by ethnic allegiances. In other words, all the talk was just talk; at the end of it all his ethnic majority, which his party spared no effort in fostering, won the day and no such approach could possibly have constituted 'democratic' development.
Most importantly, Mr. Ramotar admitted that in implementing these new bold measures in a context where 'the PPP/Civic had to deal with a hostile opposition that opposed democratization at every step. … an opposition that saw as its main goal the halting of social and economic progress under the PPP/C administration', mistakes were made. He did not detail what these mistakes were, but by 2005, his party had sufficiently cowed the PNC and was well on the way to establishing its political/ethnic dominance, and thus its 2015 loss of government was a momentous event that could have been transformational. But if our history is anything to go by, it is more likely that sometime in the future we will hear of the undefined mistakes of the present regime.
Far from being a 'glorious' history of which we should be 'proud', the last 70 years have been little short of a disaster and we are still not set upon a proud or glorious course. Unless we come to understand this and dismiss the hyperbole of the traditional political elites of both the PPP and PNC and search for better solutions, division and political alienation will continue.
henryjeffrey@yahoo.com
Around the Web