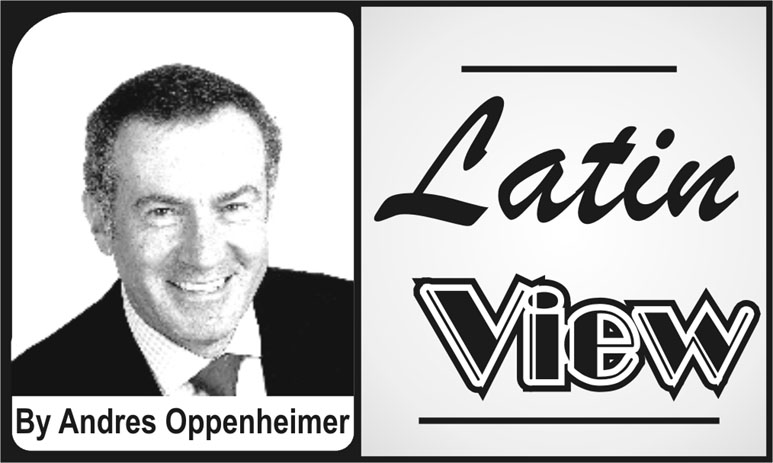 There is a big irony in Latin America's latest headlines: While many of us in the media are writing articles about the corruption scandal that is rocking Brazil, as we certainly should, few are paying any attention to the vastly greater corruption taking place in Venezuela.
It's almost as if Brazil is paying a heavy price for being a democracy with a free press, while Venezuela and other authoritarian kleptocracies — or governments run by thieves — can get away with looting their countries' resources while keeping their scandals hidden from the public.
This irony came to mind when I read that Venezuela's de facto dictator Nicolás Maduro had proclaimed May 21 in his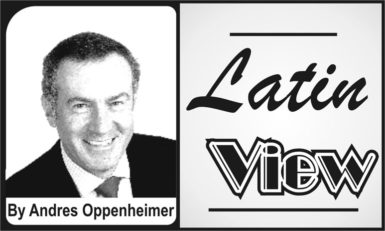 weekly television show that Brazil's "fascist government is falling" because of massive "corruption." What a nerve! Granted, Brazil's outrage over the latest corruption probe against President Michel Temer is totally justified. Brazil's fiercely independent prosecutors are doing their job, and they have found so much dirt that, at the time of this writing, it is unclear whether Temer will be able to hang on to his job.
In addition to other bribery allegations, including one that he took a $4.6 million payment from the JBS beef empire in 2014, Temer is now under fire after the release of a tape in which he appears to endorse a bribe to silence a jailed former lawmaker.
Temer is also being investigated by Brazilian prosecutors for allegedly presiding over a meeting in 2010 where an executive of Brazil's Odebrecht construction firm was asked to pay $40 million to his political party. Temer has denied any wrongdoing.
Jailed former Odebrecht president Marcelo Odebrecht has testified that between 2005 and 2014 his firm paid bribes to government officials in 11 countries, including $349 million in Brazil, $98 million in Venezuela and $92 million in the Dominican Republic.
But Brazil's corruption scandals pale when compared to what has happened in oil-rich Venezuela, which was one of Latin America's richest countries before the late President Hugo Chávez and Maduro turned it into an economic disaster zone.
Today, Venezuela has by far the region's worst economic crisis, widespread food shortages, the world's highest inflation rate, growing poverty, record crime rates and massive emigration. Much of it is because of Chávez and Maduro's incompetence, but much more because of corruption.
According to the latest Transparency International Corruption Perception Index, Venezuela is by far the most corrupt country in the Americas. Out of 176 countries around the world, going from the least to the most corrupt, Venezuela ranks near the top at 166th — way below Brazil (79th), Argentina (95th), Mexico (123rd) and Zimbabwe at 154th.
If we compare Brazil's Odebrecht scandal and the looting of Venezuela's state-run PDVSA oil monopoly, Brazil's corrupt politicians look like choir boys. In Venezuela, the bribes are measured in billions of dollars.
While Odebrecht reportedly paid $349 million in bribes to Brazilian officials between 2005 and 2014, Venezuela's PDVSA is likely to have funneled $11 billion in illegal payments to government officials and their allies during the same period, according to an October 2016 investigation by Venezuela's opposition-led National Assembly.
Earlier this year, the US Treasury Department accused Venezuelan Vice President Tarek El Aissami of being a top international drug trafficker. State Department official Michael Fitzpatrick said blocked US assets from El Aissami's group amount to "hundreds of millions" of dollars.
The Treasury Department also identified Venezuelan businessman Samark Lopez as a "key front man" for the vice president. According to a report by Univision, Lopez enjoyed a life of luxury in Miami, including a $3.4 million apartment he bought with cash, two other apartments worth $4.3 million and access to a $9 million jet.
My opinion: Brazilian prosecutors deserve praise for going after corruption wherever it may be, even when committed by their country's president. And we in the media are doing the right thing in reporting their findings.
But we have also to put things in perspective, and not allow Venezuela's Maduro — who does not allow independent investigations or a free press — to get away with accusing others of corruption. He's the king of corruption, and every story about other countries' corruption scandals should point that out.
Comments

Late Venezuelan populist demagogue Hugo Chavez must have cheered in his grave when President Donald Trump made a veiled threat to pull NBC off the air for spreading news he dislikes.

While many of us were trying to absorb the news of the Las Vegas massacre and President Trump's bungled response to Hurricane Maria in Puerto Rico, a growing political scandal in South America went almost unnoticed in the media: Bolivia's populist President Evo Morales is making an illegal bid to run for a fourth term in office.

Here's a fact that few people are taking into account when talking about the Venezuelan crisis or Latin America in general: the region's biggest countries will have elections over the next 12 months, which could change the hemisphere's political map.

Facing escalating international sanctions, Venezuela's autocrat Nicolas Maduro is offering a new "dialogue" with the opposition and national elections at the end of 2018.

In the aftermath of Hurricane Irma, I have received emails from friends and relatives all over the world asking whether this city will drown under the sea or be blown away by hurricanes over the next few decades.