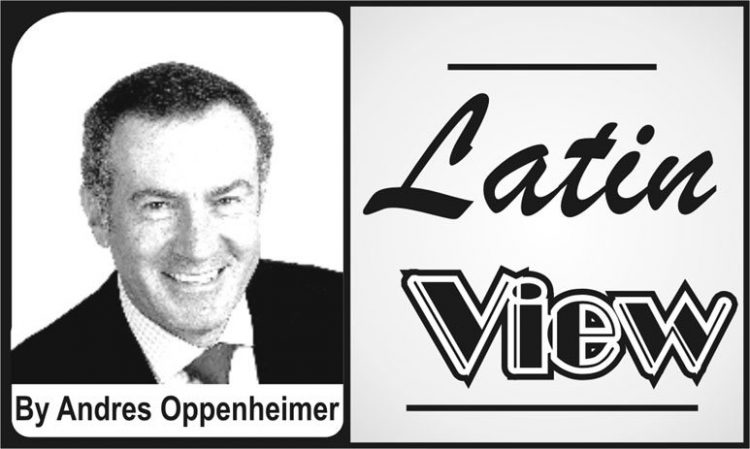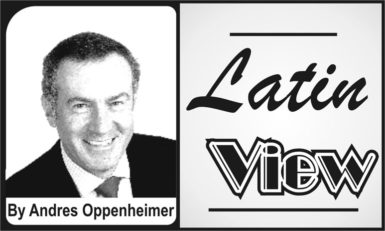 Make no mistake: Venezuelan President Nicolas Maduro is directly responsible for the violent July 5 attack against the country's opposition-controlled National Assembly, and for most of the estimated 90 deaths in anti-government protests over the past three months.
Shortly after the attack by about 200 government-backed armed militias on the National Assembly, where several congressmen, journalists and employees were savagely beaten, Maduro claimed he was not responsible for it. Speaking after governments across the world had expressed their outrage over the incident, Maduro said that "I will never be an accomplice of any act of violence."
What nerve. There are dozens of pictures and videos taken by those inside the National Assembly building showing how Maduro's National Guard allowed the pro-government militias — many of them wearing ski masks to hide their faces — into the premises, and stood idly by as the intruders beat the legislators, leaving at least one of them unconscious.
"The national guardsmen at the door gave free passage to the demonstrators to get into the Assembly building," congressman Leonardo Regnault, who was beaten in the head, told CNN en Espanol's Fernando del Rincon that night. At least five legislators were wounded.
There is zero doubt among human rights groups that the colectivos — as the government-backed militias are known — that attacked the National Assembly are protected by Maduro and Vice President Tareck El Aissami.
Just hours before the attack on the democratically elected Venezuelan congress, El Aissami made an uninvited visit and said that the Venezuelan congress "has been kidnapped" by the oligarchy. It's hard not to conclude that the attack on the legislative building wasn't planned by the regime from the scratch, opposition legislators say.
The colectivos have been roaming Caracas and other major cities in motorcycles for the past three years, intimidating the population so that people don't join anti-government protests, Human Rights Watch says. Using government-backed civilian militias for that purpose is an old tactic that has been used by dictators ranging from Cuba's Fidel Castro to Italy's Benito Mussolini. "It's absurd for Maduro to claim that he was unaware of what happened" at the National Assembly, Human Rights Watch's Americas director Jose Miguel Vivanco told me. "These events did not take place in some remote part of Venezuela. They took place at the National Assembly, in the heart of Caracas, in front of the National Guard."
Regardless of whether they are government employees, part of the colectivos' reward is pillaging. Regnault, the congressman beaten in the head during the assault on the National Assembly, told CNN en Espanol that after he was injured by the aggressors, "they took away my belongings."
What about the argument that both sides are responsible for the bloodshed in Venezuela, as some Caribbean countries are still claiming? Baloney. You only need to listen to Maduro's recent speeches to realize that he's the one promoting violence.
The Venezuelan president, who has taken over virtually all democratic institutions and now vows to convene a Constituent Assembly to draft a Cuban-styled constitution, publicly admitted in a June 27 speech that he does not believe in democratic elections.
"If the Bolivarian revolution were destroyed, we would go to combat. We will never surrender. What couldn't be done with votes, we would do it with weapons," he said.
Two months earlier, on April 17, Maduro announced on national television that he would give out half a million rifles to government supporters. He vowed to "expand the National Bolivarian Militias to 500,000" and said that he would guarantee "one rifle for each militia."
My opinion: Maduro's condemnation of the violence at the National Assembly is laughable. He is the president of the country, commander in chief of the armed forces and, as he himself admitted in his April 17 and June 27 speeches, the chief promoter of government-backed civilian militias to defend his disastrous "revolution."
Those who still pretend the country's violence is the result of a clash between two equally strong political forces are living in the past.
Today, there is a beleaguered dictatorship that hires mobs to intimidate the opposition, and the vast majority of the population that wants Maduro and his Cuban advisers to go.
Comments

In the aftermath of Hurricane Irma, I have received emails from friends and relatives all over the world asking whether this city will drown under the sea or be blown away by hurricanes over the next few decades.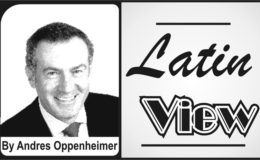 As a Miami Beach resident who is writing this surrounded by sand bags in preparation for Hurricane Irma, only a week after Hurricane Harvey ravaged Texas, I have an urgent question for President Donald Trump and his fellow climate change deniers: how many natural disasters will it take for you to listen to the world's most prestigious scientists?

Here's the worst thing that Pope Francis could do during his Sept. 6-10 visit to Colombia: make another worthless call for peace and reconciliation in neighbouring Venezuela.

The U.S. State Department's new travel advisory warning Americans about the risks of traveling to Cancun and Los Cabos should not be taken too seriously.

LIMA, Peru — If you talk with Latin American presidents and top diplomats — as I did in recent days — you will conclude that President Donald Trump's recent remark that he may consider a U.S.