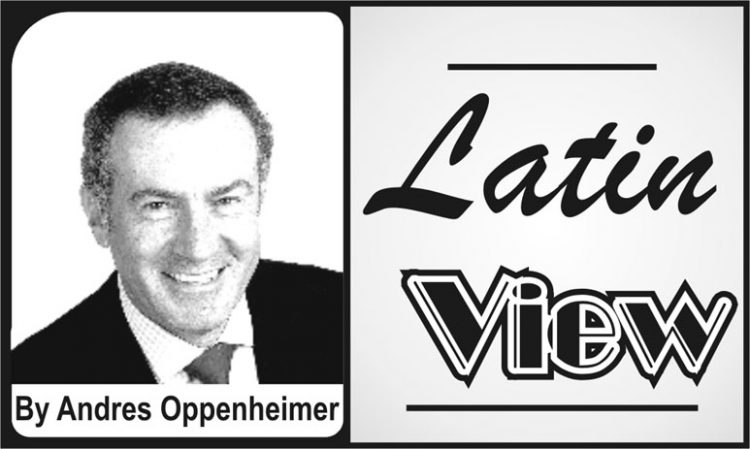 LIMA, Peru — If you talk with Latin American presidents and top diplomats — as I did in recent days — you will conclude that President Donald Trump's recent remark that he may consider a U.S. military intervention in Venezuela was a moment of monumental stupidity that is already hurting the cause of freedom in that country.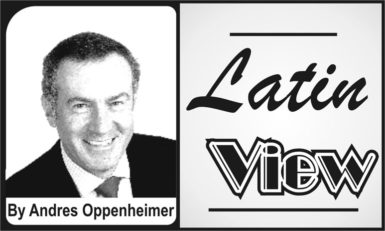 Trump's reckless comment has already given Venezuelan President Nicolas Maduro a magnificent propaganda victory. It has allowed Maduro to turn the conversation in Latin America away from Venezuela's fall into a full-blown dictatorship, and toward the possibility of a U.S. military intervention.
Watching television in Peru and Argentina, I was amazed to see how Trump's Aug. 11 remark that "I'm not ruling out a military option" in Venezuela has changed the conversation about the Venezuelan crisis in the region. Latin America's most influential media, which until recently were focusing on Maduro's break with constitutional law, are now talking about the history of U.S. interventions in Latin America.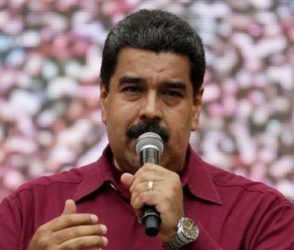 And Maduro is making the most of it: He now makes his public speeches in front of a huge banner reading, "Trump, get out of Latin America!" And he uses Trump's statement as alleged evidence that the Venezuelan regime is a victim of "U.S. imperialism."
Days before Trump's remark, U.S. National Security Adviser Lt. Gen. H.R. McMaster said on MSNBC that he didn't see a U.S. military intervention in Venezuela as likely, adding that it would give Maduro additional ammunition to blame the "Yankees" for the oil-rich country's crisis. Trump's "military option" has since been rejected by Venezuela's MUD opposition alliance and by Mexico, Brazil, Argentina and virtually all countries in the region.
Even Peru's right-of-centre President Pedro Pablo Kuczynski, who has been perhaps the most vocal foreign critic of Maduro, thinks that raising the specter of a U.S. invasion was unrealistic and dangerous.
When I asked him in an Aug. 14 interview at his office what the chances are of a U.S. military intervention in Venezuela, he said, "None."
I listened carefully, because Kuczynski knows Trump better than most. As a former Wall Street banker who speaks English without an accent, Kuczynski was the first Latin American president to visit Trump at the White House, and has spoken with him several times since.
"I think the military option should be ruled out," the Peruvian president told me. "First, because it won't work. Second, because it's something that will strengthen President Maduro and his inner circle."
"In addition, it would be very risky," he said, adding that unlike Grenada or Panama, where the United States has intervened in the past, Venezuela is a much bigger country, with much larger armed forces.
In fact, Trump's remarks have already done more harm than allowing Maduro to shift the conversation away from his power grab. They have also fractured Latin America's diplomatic front that was putting growing pressure on the Maduro regime to restore democratic rule.
Top Peruvian diplomats told me that the group of more than a dozen Latin American countries that met in Peru earlier this month to discuss the Venezuelan crisis is now divided over whether to adopt stronger diplomatic sanctions against Maduro, because several countries are reluctant to go forward amid the threat of a U.S. military intervention.
In addition, Trump's remarks may have helped deflate recent street protests in Venezuela. Some regime opponents who have been fooled into believing in an imminent U.S. invasion are now holed up in their homes, waiting for a U.S. military intervention that will most likely never materialize.
Many Venezuelans who are pinning their hopes on Trump's "military option" argue that most Venezuelans would applaud one.
But that's not the point. The point is that whether you're for or against it — and I'm against it — it's unrealistic to expect it to happen.
I seriously doubt that the United States, which faces much bigger military challenges in North Korea and Iran, would open a new military front in South America that would consume much of its armed forces' energies. It's not likely to happen, and Trump's empty threat has only helped give new political oxygen to Maduro's dictatorship.
Comments

In the aftermath of Hurricane Irma, I have received emails from friends and relatives all over the world asking whether this city will drown under the sea or be blown away by hurricanes over the next few decades.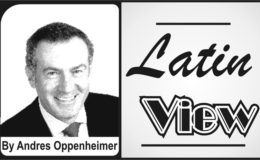 As a Miami Beach resident who is writing this surrounded by sand bags in preparation for Hurricane Irma, only a week after Hurricane Harvey ravaged Texas, I have an urgent question for President Donald Trump and his fellow climate change deniers: how many natural disasters will it take for you to listen to the world's most prestigious scientists?

Here's the worst thing that Pope Francis could do during his Sept. 6-10 visit to Colombia: make another worthless call for peace and reconciliation in neighbouring Venezuela.

The U.S. State Department's new travel advisory warning Americans about the risks of traveling to Cancun and Los Cabos should not be taken too seriously.

BUENOS AIRES – President Mauricio Macri says he is convinced that the disastrous populist governments that have ruined Argentina time and again are a thing of the past.