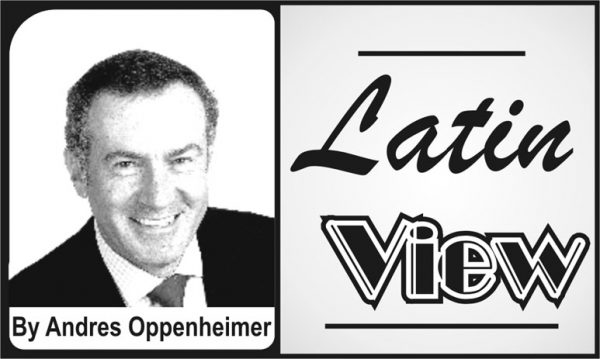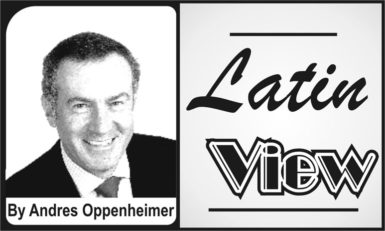 As a Miami Beach resident who is writing this surrounded by sand bags in preparation for Hurricane Irma, only a week after Hurricane Harvey ravaged Texas, I have an urgent question for President Donald Trump and his fellow climate change deniers: how many natural disasters will it take for you to listen to the world's most prestigious scientists?
Last week, it was Hurricane Harvey, which left billions of dollars in damages and caused at least 60 deaths. This week, it's Irma, already described as the biggest hurricane in recent memory in the Atlantic. And Hurricanes Jose and Katia formed behind it.
Climate deniers like Trump, citing fake news reports and pseudo-scientific studies, say the world has always had warmer and colder periods, and the current wave of global warming is just one more. According to their logic — and that of polluting industries that are behind it — mankind has nothing to do with this. It's just nature, they claim.
But 97 percent of climate scientists agree that global warming is being caused by man-made toxic gases, according to a 2013 scientific paper that examined 11,944 climate abstracts. That paper drives ….
To continue reading this article
Comments

In the aftermath of Hurricane Irma, I have received emails from friends and relatives all over the world asking whether this city will drown under the sea or be blown away by hurricanes over the next few decades.

Here's the worst thing that Pope Francis could do during his Sept. 6-10 visit to Colombia: make another worthless call for peace and reconciliation in neighbouring Venezuela.

The U.S. State Department's new travel advisory warning Americans about the risks of traveling to Cancun and Los Cabos should not be taken too seriously.

LIMA, Peru — If you talk with Latin American presidents and top diplomats — as I did in recent days — you will conclude that President Donald Trump's recent remark that he may consider a U.S.

BUENOS AIRES – President Mauricio Macri says he is convinced that the disastrous populist governments that have ruined Argentina time and again are a thing of the past.