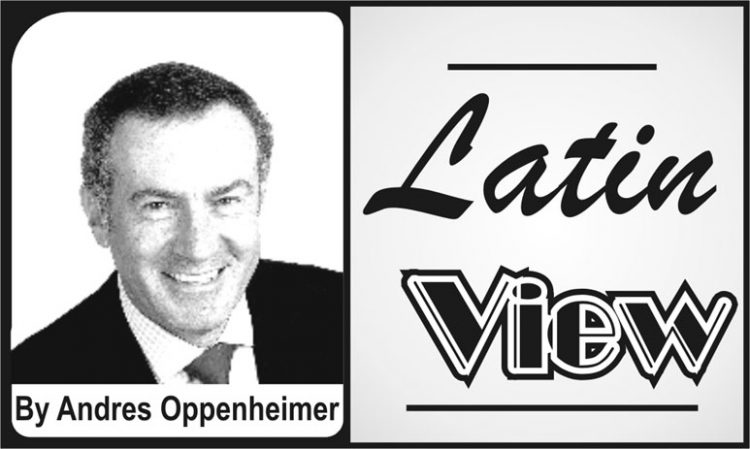 Facing escalating international sanctions, Venezuela's autocrat Nicolas Maduro is offering a new "dialogue" with the opposition and national elections at the end of 2018. But there are powerful reasons to suspect that Maduro is bluffing, and for continuing to escalate international pressures on him.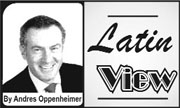 After violent anti-government protests that left more than 130 people dead in recent months and U.S. financial sanctions against top officials of his regime, Maduro called for a new "dialogue" with the opposition. Government envoys recently met with opposition leaders for exploratory talks in the Dominican Republic, and there are plans to invite a "group of friendly countries" — made up of Mexico, Chile, Bolivia and Nicaragua — to oversee formal negotiations that could start Sept. 27 in the Dominican Republic…..
To continue reading this article
Comments

While many of us were trying to absorb the news of the Las Vegas massacre and President Trump's bungled response to Hurricane Maria in Puerto Rico, a growing political scandal in South America went almost unnoticed in the media: Bolivia's populist President Evo Morales is making an illegal bid to run for a fourth term in office.

Here's a fact that few people are taking into account when talking about the Venezuelan crisis or Latin America in general: the region's biggest countries will have elections over the next 12 months, which could change the hemisphere's political map.

In the aftermath of Hurricane Irma, I have received emails from friends and relatives all over the world asking whether this city will drown under the sea or be blown away by hurricanes over the next few decades.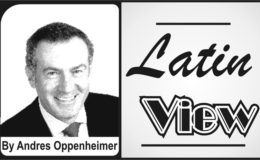 As a Miami Beach resident who is writing this surrounded by sand bags in preparation for Hurricane Irma, only a week after Hurricane Harvey ravaged Texas, I have an urgent question for President Donald Trump and his fellow climate change deniers: how many natural disasters will it take for you to listen to the world's most prestigious scientists?

Here's the worst thing that Pope Francis could do during his Sept. 6-10 visit to Colombia: make another worthless call for peace and reconciliation in neighbouring Venezuela.