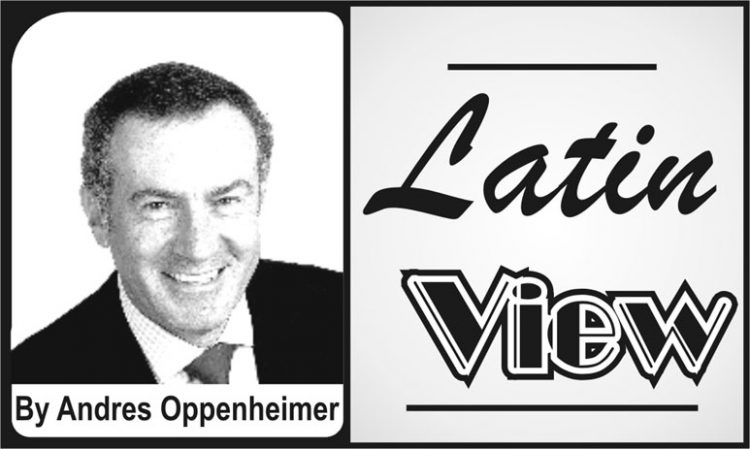 Here's a fact that few people are taking into account when talking about the Venezuelan crisis or Latin America in general: the region's biggest countries will have elections over the next 12 months, which could change the hemisphere's political map.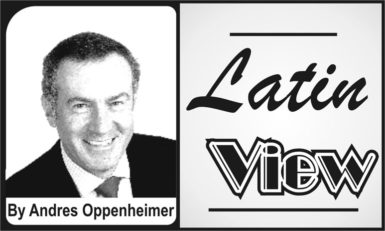 Between now and October 2018, there will be presidential elections in Chile, Colombia, Mexico and Brazil, while Argentina will have key congressional elections next month that could decide that country's political future.
And many of these elections will take place amid a climate of disenchantment with democracy, and growing anger at traditional politicians for their inability to curb corruption and fight crime.
A poll presented in Miami this week by the Latin American Public Opinion Project of Vanderbilt University shows there are reasons to be worried. The poll, Americas Barometer 2016/2017, says support for democracy in the region has fallen from 66.4 percent two years ago to 57.8 percent today…..
To continue reading this article
Comments

Late Venezuelan populist demagogue Hugo Chavez must have cheered in his grave when President Donald Trump made a veiled threat to pull NBC off the air for spreading news he dislikes.

While many of us were trying to absorb the news of the Las Vegas massacre and President Trump's bungled response to Hurricane Maria in Puerto Rico, a growing political scandal in South America went almost unnoticed in the media: Bolivia's populist President Evo Morales is making an illegal bid to run for a fourth term in office.

Facing escalating international sanctions, Venezuela's autocrat Nicolas Maduro is offering a new "dialogue" with the opposition and national elections at the end of 2018.

In the aftermath of Hurricane Irma, I have received emails from friends and relatives all over the world asking whether this city will drown under the sea or be blown away by hurricanes over the next few decades.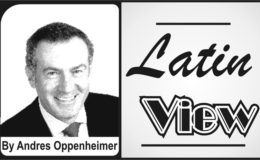 As a Miami Beach resident who is writing this surrounded by sand bags in preparation for Hurricane Irma, only a week after Hurricane Harvey ravaged Texas, I have an urgent question for President Donald Trump and his fellow climate change deniers: how many natural disasters will it take for you to listen to the world's most prestigious scientists?