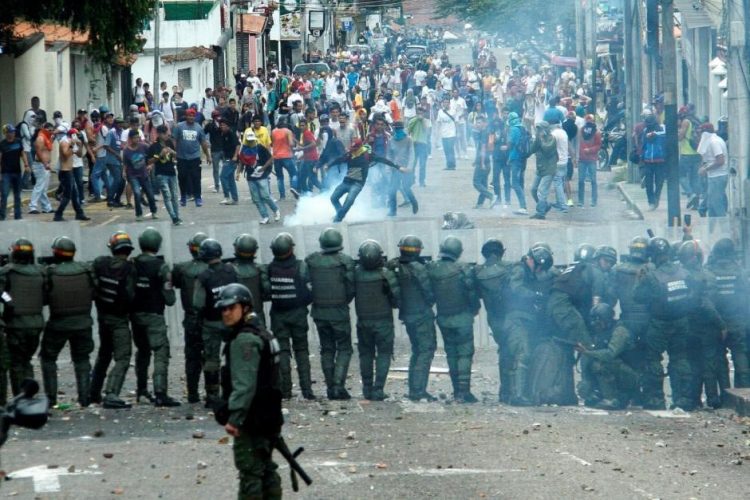 As Venezuela's financially strangled dictatorship and the opposition prepare for a possible new round of talks Dec. 1 on whether they can agree on rules for credible 2018 presidential elections, there are reasons to fear that Venezuela's collapse will escalate into a regional refugee crisis.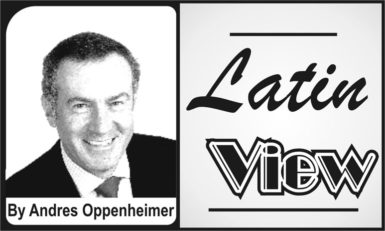 Unless Western democracies step up their diplomatic and financial sanctions against President Nicolas Maduro's regime over the next few weeks, there will be a bigger mass exodus of Venezuelans. Many U.S. and Latin American officials fear a Syria-like situation, in which millions more Venezuelans will flee to other Latin American countries, much like Syrian refugees have flooded European countries.
Many Venezuelans will see no alternative but to emigrate:
First, the opposition is divided and demoralized following the fraudulent Oct. 15 elections, and the economic crisis is worsening by the minute. Several opposition candidates who won despite competing under ridiculously unfair conditions have broken ranks with the opposition leadership and have accepted being sworn in by Maduro's sham National Constituent Assembly.The opposition governors' treason has left Maduro critics — who, according to polls, make up 80 percent of the population — more demoralized than ever in recent memory.
More than 2 million Venezuelans already have left the country since late President Hugo Chavez took office in 1999. Eurasia Group, a political-risk consultant, estimates that there are 1.2 million Venezuelans in Colombia, almost 1 million in Brazil, and 600,000 in Panama — already more than half of Syria's numbers.
Even in Argentina, as far away from Venezuela as you can think of in South America, President Mauricio Macri told me in a recent interview that his country is getting between 300 and 1,000 Venezuelans a month. Macri added that most of the Venezuelan emigres to Argentina are professionals and from the middle class.
Maduro, of course, couldn't be happier about this. If the flight of Venezuelan professionals accelerates because the regime continues to refuse to hold free and fair elections, Maduro will be able to get rid of Venezuela's entire entrepreneurial class.
Like Fidel Castro in Cuba, he will be left with a huge mass of impoverished people who rely on government handouts, and are thus easy objects of political control. Bingo!
Second, what might make Maduro politically stronger — barring an international effort to twist his hand — is, ironically, Venezuela's bankruptcy. The Maduro regime has already started to default on some of Venezuela's foreign payments.
If that's a slow-motion move toward a full default, Maduro will stop paying Venezuela's foreign debts altogether. He then will be able to divert up to $9 billion in 2018 foreign payments toward imports of food and medicine. That, coupled with election rules designed to favour government candidates, would help him create the temporary illusion of an economic recovery, just before next year's presidential election.
A third major factor that may play in Maduro's favour is that the Latin American coalition demanding a return of democracy in Venezuela may not last much longer. If President Donald Trump is so short-sighted as to withdraw from the NAFTA free trade agreement with Mexico and Canada, Mexico will have little incentive to continue leading Latin America's efforts to pressure Maduro.
And if Mexico's left-of-centre populist candidate Andres Manuel Lopez Obrador wins the presidential election next July — he is now leading in the polls — Mexico would almost surely abandon its criticism of Maduro, if not befriend him.
For all these reasons, Latin American nations should impose financial and diplomatic sanctions on Maduro and his ruling elite as soon as possible: Freeze the assets of Venezuelan officials and revoke their visas and those of their relatives — unless Maduro allows the 2018 presidential election to go forward with an independent electoral tribunal and credible international monitors, and without banning opposition leaders from running for office.
If Latin American countries don't take the initiative and put new pressure on Maduro, they may soon face a hemisphere-wide refugee crisis — and a long-term Cuba-style dictatorship.
Comments

Outgoing Chilean President Michelle Bachelet's visit to Cuba last week was a disgrace to her legacy as a democratic leader.

One of Venezuela's most prominent intellectuals, Harvard economics professor Ricardo Hausmann, has just published an article that is raising eyebrows across the hemisphere: He is calling for a military intervention by the United States and other countries as the only way to end Venezuela's humanitarian crisis. 

At a time when the United States should be going out of its way to stop a dangerous regression toward dictatorships in Latin America, the Trump administration — which to its credit has denounced the power grabs by the leftist leaders of Venezuela, Bolivia and Nicaragua — should be equally critical of the slide into authoritarian rule by the conservative president of Honduras.

When I wrote several months ago that President Donald Trump's tirades against Mexicans, Muslims and other foreigners would hurt the U.S.

There's a good reason that Venezuela and several other Latin American countries rank very high in world corruption rankings: These nations have so much red tape that people grow up knowing that they have to grease a lot of palms to get almost anything done.