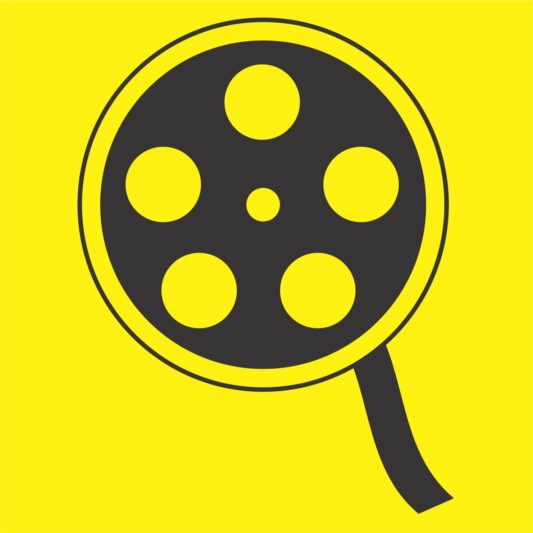 This past week the Star Wars franchise was in some brief trouble. Phil Lord and Chris Miller, the directors of the yet to be titled Han Solo film, were abruptly fired from the project with a few weeks of shooting left. Ron Howard was ultimately brought in as a replacement saving the film which is projected to be released in May 2018. The days when the film was between directors precipitated much speculation from fans and non-fans alike.
The most ardent fans of the franchise were highly upset about the change from the livelier, offbeat Miller and Lord to the staid Ron Howard. Other observers were quick to blame Kathleen Kennedy (one of the finest contemporary producers), a move which reeked of casual sexism of the industry. Then, there was thewillingness to impugn Howard's legitimacy as a director. Amidst the wealth of hot-takes so many were eager to offer on the situation, the reverberating strand throughout much of the engagement was the high degree of anticipation for this untitled, unfinished film.
One might just blame this on the behemoth nature of the 38 years old Star Wars franchise, but it would be a misjudgement. This is not a situation specific to tales from that galaxy far, far away. It is merely a single incident in a larger framework, indicative of something more pervasive, and curious.
That 'something more' is the inundation of consumers with information, memorabilia, and 'access' to films which are yet to be released. This inundation is matched by the voracious consumption of that information with so many movie audiences demanding more and more. Not more films, but information about the films.
Today, in the technological age, where there exists myriad methods of finding information, the modern popular movie culture is facing a crisis: instead of sitting with our focus on the films in front of us, we are sitting looking past the screen at what's coming next. And that obsession with the future is reflected in the representation of the commercial films available in theatres.
Take a cursory look at the movies playing in Guyana right now on https://directory.gy/movies. Of the eight films, five of them are part of a franchise or some cinematic universe. Baywatch, a poorly reviewed not highly successful film will get a sequel. The banal Mummy remake is part of a projected Dark Universe. Then there's the fifth Transformers, the third Cars and Wonder Woman (excellent as it is) is a part of the superhero world's hold on blockbuster films. It's not a new or surprising thing in 21st century film – sequelitis, an over dependence on previously used material, and a general lack of originality in commercial films. This issue is not one which exists on its own, the serialised nature of the film industry is a good way of ensuring that viewers have a protracted interest in a single filmic world. Instead of a single film with a character we get three, five, seven and more. There is no issue with sequels and prequels and remakes, but the way they have slithered in as an essential part of modern film culture cannot be divorced from other troubling issues about the way we engage with films.
Anticipating something is almost always more exciting than having it. Entire psychological studies have been devoted to this and the movie culture of today is a fine encapsulation.
Most people anticipate happy things and the internet has allowed fans from far and wide to feed that anticipation by consuming every bit of every information about a prospective release.
Yet even as the existence of that anticipation is not new, it calcified in key ways with the proliferation of film sites across the internet. When the newest superhero film is announced and fans of the original text take to the internet to map out who should be cast, it's a way to feel like part of the process. Films which are heavily serialised give audiences the feeling of being "part" of something. There's a comfort in the familiar. But is comfort all we want from art?
This constant thrust forward, marked by films with two, four, six end-credits scenes which set up moments in future films negates the idea of a single film as a unit. It bears considering the almost antithetical reality where current film viewing is not an experience to be luxuriated in at present but something cerebral done while continuously looking forward. When a new movie is released there are exactly 10 days to talk about it before we're forced to look forward to what's coming out next week, or next month, or next year or next decade. It provides illusory excitement, the acquisition of knowledge which is 'new'. But the underbelly reveals a sameness, a chilling terrifying homogeneousness of information being fed to us.
Asking audiences to be invested in films is not a bad thing. It's great to court the affection, attention and even allegiance of fans. The idea of movie culture which gets persons talking about films before their release, before the end of their production, is on one hand good and reaffirms the place of cinema as the 21st century's most commercially viable art-form. But is the focus too much on film as product rather than as art when films themselves act as mere vessels to advertise a future film? For all its goodness the ending of Alien Covenant (another film with its own "Universe") requires audiences to tune in for the next one to see what happens. And forward, and forward, and forward. The question must be asked: are audiences constantly looking forward because the films are never enough or do the films not seem enough because the audiences are constantly looking forward?
Who can tell?
Have a comment? Write to Andrew at almasydk@gmail.com.