Every man, woman and child in Guyana must become oil-minded
Part 8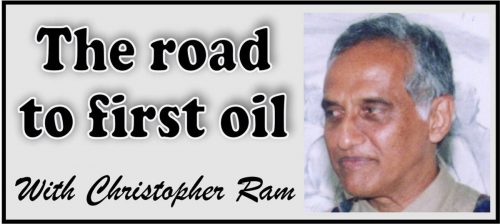 Introduction
Today we turn our attention to how the country, and more particularly the PPP/C Government and the APNU+AFC Coalition Government have managed the country's potential and discovered petroleum resource. In 1939, the legislature passed the Petroleum (Production) Act vesting in the Her Majesty the property in any and all petroleum and natural gas within Guyana and made provision for their exploration and exploitation.
Despite later and substantial amendments to the petroleum laws, the ownership of the state in all petroleum has been the essence and foundation of our petroleum legislation now contained in the in the Petroleum (Production) Act and the Petroleum (Exploration and Production) Act Cap. 65:04.
What this means is that any discussion on petroleum matters ought at this point to be discussed against the backdrop of the existing two Acts and Regulations 5 of 1986.
It is on this score that I have some …to continue reading this article, please subscribe.  Already a subscriber ? Sign In
Most Read This Week