Part 10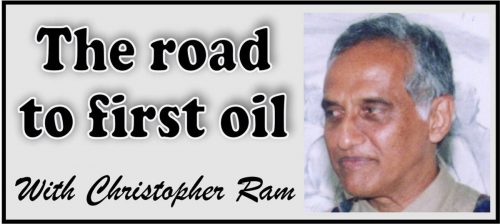 The contract confidentiality debate
The petroleum contracts signed with oil companies has featured prominently in public discussions and letters in the print media during this week. In fact, a letter in the Stabroek News on Wednesday by Mr. Ramon Gaskin calling for disclosure of the oil contracts provoked an immediate response by Minister Raphael Trotman who wrote that the Government has received expert opinions and advice against publication. The difference between the two gentlemen is around the language of section 4 of the Petroleum Exploration and Production Act.
Mr. Gaskin is adamant that the language of the law is clear and accused the Government of peddling inaccurate information to the public. For his part, the Minister describes the Act as "somewhat ambiguous" and that it should be interpreted in a manner that prevents publication…..
To continue reading this article
Comments

The column today seeks to demystify the question of taxation and the oil companies.

Part 11 Today we conclude our review of the Petroleum Commission Bill which was begun last week in Part 10.

Introduction The absence of or rather failure to appoint inspectors and a Chief Inspector was highlighted in last week's column.

Introduction Today we turn our attention to how the country, and more particularly the PPP/C Government and the APNU+AFC Coalition Government have managed the country's potential and discovered petroleum resource.

In today's column we conclude our review of the science and technology which goes into the prospecting, exploration, development and production of petroleum products.