A couple of weeks ago, I attended an evening of reflection for the late Ronald Waddell. While listening to the tributes I realized how disturbed I still am by the way he was murdered and the circumstances that led to it. Was it not for using his voice? Was it not for standing up for people who were under attack by the rulers of the day through some agents from the police force and the phantom squad? Was it not for encouraging the empowerment of people of African descent?
I did not know him personally – in the late 90s when I attended classes with Brother Eusi Kwayana, I recall seeing Mr. Waddell a few times visiting with him. He seemed like a quiet man.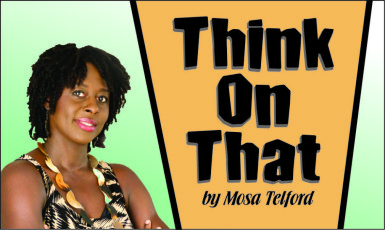 Later I would sometimes watch his television show, 'Taking Care of Business,' on Channel 9.
One of the things that surprised me during the tributes was a revelation that Ronald Waddell and Ravi Dev were friends. The common factor was that they each wanted empowerment for the people of their ethnic groups because empowerment would demand respect.
The night in 2006 when I heard the news that Mr. Waddell was killed, I was devastated. It hurt then and it still hurts today. The day of his cremation, I was in a mini-bus on my way from Georgetown to Buxton and got caught in the crowd at Good Hope near the crematorium. There I was, crying for a man that was not close to me but I knew he was doing what he thought was right for people who felt oppressed and disenfranchised.
But there were so many other things happening during that time that led to my feelings of hopelessness. It was the many who had already died and the ones who were still to die. We had become a haunted nation as many of the dead would never rest in peace because there would never be any justice for them.
My sister, a family friend and I reminisced last week about that time and the dread we feel imagining a time when we would be made to live in such fear again. The family friend lives in Sophia and recalled her terror when she would see the young men with guns or hear gunshots. My sister recalled the anxiety she felt being a resident of Buxton. The year she was writing CSEC people were dying almost every day and she missed many days of school, partly because at that time many mini-buses refused to stop in Buxton.
One occasion I will never forget was the time when gunshots sounded throughout the night. The police were engaged in a shoot-out with young men said to be involved in criminality. I could not sleep. I was clinging to the sheets, silently crying and praying for it to end. If I could have been anywhere else, I would have so chosen. In the morning, we heard about who had died.
These are just snippets of the things I recall when I think about living under the previous government, especially under the Bharrat Jagdeo regime. A society that was out of control – criminals, the innocent and men of the law all tied up in a battle; some seeming to have lost control of their destiny. I also think about the stigma I experienced being a Buxtonian. The peaceful village I knew growing up had become a haven of tragedies.
While it is not all that happened during that administration, it is what affected me the most. The death of Courtney Crum-Ewing reminded me that though the violence decelerated after 2008, the assassination of an activist was always a possibility under the previous government.
In 2015, the majority said they had enough. The massive corruption had reached appalling levels. We voted to see Guyana move forward, we voted for a return of decency, we voted in the memory of those who were unlawfully killed. It was a new day.
This week a friend wrote, "When one government teaches you to appreciate the previous government." I cringed.
I questioned myself; why is it that every time I think about the PPP being in power living in fear is what comes to mind? Why don't I think about any of the progressive things they would have done while in power?
But now, everywhere I turn the conversations center around how difficult things are becoming. The prices are going up. The VAT on bills. VAT now on private education and the arrogance in responses like "parents have a choice."
The coalition won the elections by five thousand three hundred and sixty votes in 2015. Five thousand three hundred and sixty people who feel disenfranchised, burdened and ignored could choose in 2020 to put their X near the cup. Others will simply not vote.
While President Granger said that he gives the current government an A grade for what they have done since being in power, it raises questions. Are we experiencing a different reality from the government? Former president Jagdeo, in response, said that he would give them an F, which many people agree with. But how is this man who led a government that was accused of being involved in massive corruption, extrajudicial killings and racism now presenting himself as a leader that cares about the people?
I was also reminded that this government has only been in power for twenty-one months. Patience is the thread that ran in my mind. Patience with those who in the government are working hard to make a difference for the better. Patience to see if better will come in the long run. There are many who are willing to be patient. But how do we tell the many others who now must dig deeper into their pockets to be patient? How do we justify the arrogance that comes from some officials of the government? How do we deal with the fact that many seem not to be listening or are operating like they are completely out of touch with reality? How do we deal with the fact that many are operating like they are only in it for one term and the possibility of handing the power back to the PPP in 2020 is very real? Is it that none of the major political parties are fit to govern us? Then where does that leave us?
If Ronald Waddell and Courtney Crum-Ewing had lived to see the results of the 2015 elections, I'm quite sure they would have rejoiced. But I wonder what would be their thinking now. Would they advocate for patience? Would they berate the government for seeming to ignore the cries of the people? Or would they shudder at the thought of a PPP victory in 2020.
Around the Web