Fareena Mohuyudeen (Salesperson): `I was born in Suriname, so I speak Dutch, English and Hindi. In Suriname they speak about nine different languages and all nine are taught in schools. I definitely think that foreign languages should be mandatory in schools, the earlier they start, the better. I'd say from primary school, because they'll catch on faster. Knowing a foreign language is very useful, especially when it comes to customers that I interact with, because a lot of Dutch people do come in from time to time. You get to co-operate more with the customers if you know exactly what they want.'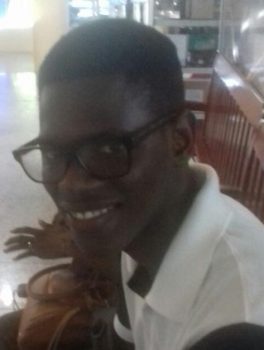 Casper Evans (Architect): `I was exposed to a foreign language in high school for about a year. I dropped it, but at that time I did not know how important it was and how much I would be interested in it. Currently it's kind of a drag to learn a second language, it's much harder now. I have a big interest in learning other languages now, and I've been looking for places to learn a second, and even maybe a third language. I haven't gotten the time though. I'm interested in learning Chinese and Spanish, the two languages that are pretty much taking over. For the Chinese, they're coming in a lot. We know that China is overpopulated, so they're migrating to third world countries and starting their businesses and so on. For the Spanish… A lot of Guyanese are migrating, and the main language to me, seems to be Spanish. Spanish is beginning to become a universal language, and it won't hurt to learn it. I do believe foreign languages should be mandatory in schools, and that they should be started from a very early age. I have a nephew that is three years old and he speaks Dutch and English, so I think that if you instill it into a child from very young, they will get it, because they don't know to differentiate between the two.'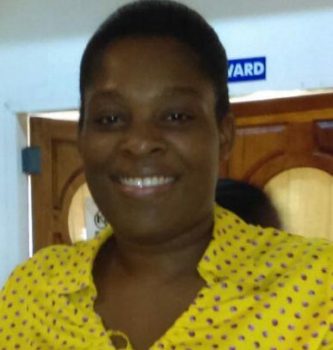 Colleen Bovell (Doctor): `In secondary school I was exposed to French and Spanish—I wrote Spanish at CXC, but French I only did for fun.  During my University studies I also did Spanish, so now I'm fluent in the language. I was also exposed to a bit of Portuguese because of my work. I do plan to go back and learn French, but first I'll be doing a Portuguese course with the Brazilian embassy, then after that I'll look into learning French. I think learning a foreign language is very important and it should be mandatory because for example, when I studied Spanish, I never imagined going to another country or anything. Eventually, I got a scholarship to study in Cuba, and in Cuba, the official language is Spanish, so I was ahead of the class because I had the foundation. The other reason I'm interested in learning other languages is because of my work—because I'm a general practitioner, I have to work wherever the need arises. Now the need is in Lethem, so I was moved to Lethem. When we're in Lethem, we have to transfer patients to Boa Vista, Brazil, where they speak Portuguese. Now, had I known some Portuguese from before it would have been a lot easier for me. I did not know Portuguese, but I knew Spanish, which is very close to Portuguese, so that helped me a lot, and being there for some time, I picked up some of the language too. So that's why it's important, at least one language. Because you might not see the need for it at the moment, but then later on in life maybe for work, for travel or something, you may need that knowledge.'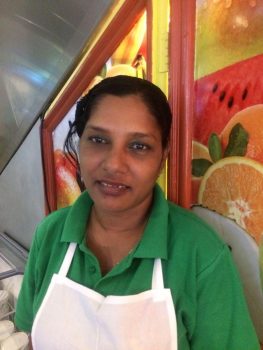 Annie Deonarine (Salesperson): `On a daily basis we deal with customers and they don't all speak English. As a sales person you might want to learn it because otherwise you can't relate to the customer or know what they want. I had an incident where a customer was asking about buying a food item and they said they didn't understand so I was showing them signs. And both of us were laughing because neither us of could understand. When it came to working out the price, I had to use the calculator to show them.'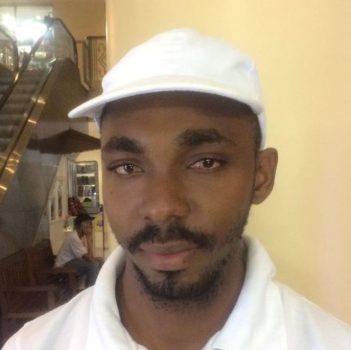 Selwyn Jones: `A lot of people who come into the restaurant speak a foreign language. If they don't understand then you show them signs or someone will relate it to them. So I think that people should learn a foreign language. I never had the opportunity to learn one, and honestly, I never really thought about it.'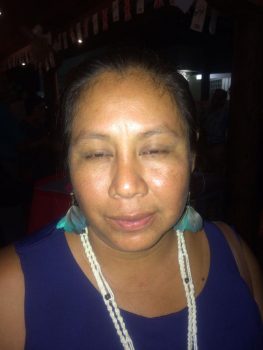 Faye Fredericks: `I speak English and Wapishiana but I want to learn Spanish, and given the opportunity I would. I see that speaking a foreign language is very, very important in our society, especially when you're involved in an organization like mine. We go to different countries and having knowledge of another language can really give you the understanding of what is happening out there. Knowing a different language can also help you to express your views, because in Guyana we just speak English, and when you go to these other countries they might speak Spanish, and so having knowledge of a foreign language is so important for Guyanese and so I would like to encourage persons out there to go out and learn another language. I also think it's important to incorporate foreign languages into schools, especially hinterland schools. We don't have the opportunities available there because there is a shortage of teachers, but it is so important. It's very important for us as indigenous people to get our voices out there.'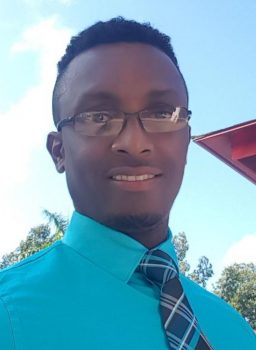 Dillon Seetram: `Learning a foreign language is very important for the line of work I'm in. Besides that, I think it's important in this global world to know another language besides the language that you speak. At the moment I don't know any but I am planning to learn French because I think it's a very unique and good language to learn and I think I'll be pursuing that sometime next year. I think the language institute here in Guyana is very good in that regard, but also, there are a number of apps available online that can help. For instance, I downloaded Duolingo to learn French. I haven't been doing it a whole lot but it's a very good app and I think persons can look for more apps online that can help them learn another language.'

Francis Mandukin: `I speak Portuguese, Wapishiana and English. My native language is Wapishiana; I learnt English in school and I learnt Portuguese when I went across to Brazil for some time. It helped me to move around freely without depending on anyone. In my community, we need persons who know to speak the language to be teachers. Maybe someone from Brazil who knows to speak English can come and teach in schools. But you have local people like me, but I just know to speak it, I don't know to write it, or know the language structure. So we need somebody trained on that. Even our own language, we want somebody to teach our people. Because I work with the Wapishiana Language Project, I translated the Bible in Wapishiana…right now they're training teachers from other places so they can go and teach the language.'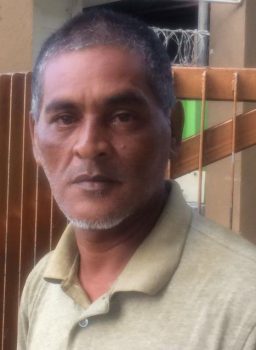 Martin Luke-King: 'Why not learn a foreign language? We have a lot of Brazilians, Colombians, Venezuelans, Cubans, so I think it is important for Guyanese to know to speak other languages, especially those languages, because we will have to be able to relate with those people. Especially these stores, when they're looking for employees now, they're asking you to have some knowledge of a foreign language. I tried Spanish in school but I didn't pursue it to the end. I do think foreign languages should be included in the school curriculum, I think it's important. If I do get the opportunity to learn another language I would; mainly those related to neighbouring countries.'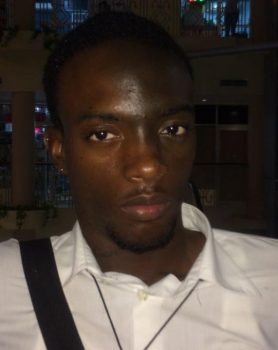 Shane Demattos: 'I never had the opportunity to learn Spanish but I've always wanted to. Lately a lot of foreign persons have been entering the country and it would be better if we could speak their language. You should take advantage of learning a foreign language because it can take you far. It will enhance your communication greatly. I always wanted to learn Spanish so I think I will go for it.'
Comments

Lalloo Tekchand Lalloo Tekchand: `I think the President's decision is very much unfair to the Guyanese people and it's very much unconstitutional in the sense that the opposition leader presented on three occasions 18 names and the law is saying that you're supposed to choose one of the 18 and he went out on one of the darkest nights in Guyana, Diwali night, to make this announcement, an old man who is 84 years, James Patterson, to be the GECOM Chairman.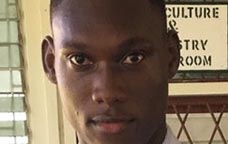 Diwali celebrations This week we asked the man/woman in the street about their Diwali celebrations this year and how it compared to previous years.

Interviews and photos by David Papannah and Dreylan Johnson This week, the man and woman in the street shared their views on climate change, the effects it has locally and what can be done to reduce the impact of the phenomenon.

Mikhail Rodrigues Mikhail Rodrigues `From the beginning I thought the parking meter was a sham.

Terry Richmond- Toshao, Kabena, Region 7,Upper Mazaruni Terry Richmond- Toshao, Kabena, Region 7,Upper Mazaruni `This year's conference was okay but I would have liked more time to be allotted to questions for the ministers and the ministers spending more time answering the questions.