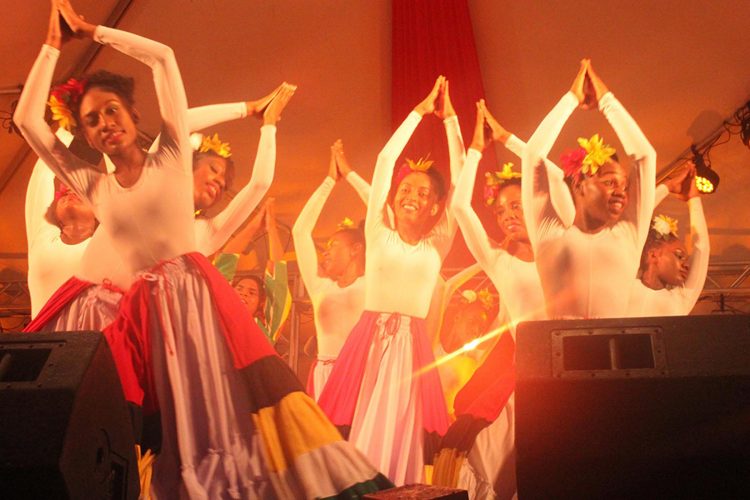 It's not easy to extract a thoughtful creative perspective from the Guyanese craftspeople who journeyed to Barbados for CARIFESTA X111. There were simply too many other distractions…………like the demanding pursuits of assembling consignments of art and craft then having these loaded into a government-sponsored container to be shipped to Barbados; and trying to negotiate sponsorship for air travel and room and board in Barbados from a fatigued private sector and after you would have arrived in Barbados, having to endure the logistics of registering your presence, securing your belongings and setting yourself up to do business, utilizing an opportunity that rarely arises at home.
It is easy in that environment to forget that CARIFESTA has other important objectives, not least among which is the showcasing of the various cultures of the region. That is exactly what happened in a great many instances. Our craftspeople went to Barbados to ketch their hands and when we spoke with them afterwards they were able to tell us little about the celebratory aspects of the event, the theatre, the dance, the poetry reading and the parading of the various talents from around the region. ….
To continue reading this article
Comments

By Wintress White and Joy Marcus Protecting the rights of women and children is always an important obligation of any government.

Address by Ralph Ramkarran New York Diaspora, 8th October, 2017) October 5 will forever be remembered in the history of Guyana as the date when a short-lived democracy was restored.

Vice Chancellor's Fourth Renaissance Lecture September 7th, 2017 By George A. O. Alleyne, Director Emeritus Pan American Health Organization September 7, 2017 First, I wish to thank Dr.

Presented at the Interfaith Service to mark the 50th Anniversary of the passing of the University of Guyana Ordinance #63, April 19, 1963 In the George Walcott Lecture Theatre (GWLT), Turkeyen Campus on April 19, 2013 By Sr Mary Noel Menezes, RSM, AA edited and adapted for this Publication.

By Walter Alexander The headline "For the first time in 300 years, there is not a single living person on the island of Barbuda" brings to the fore the stark reality of the plight of some small Caribbean states after the recent hurricanes and in the face of over-whelming economic challenges.