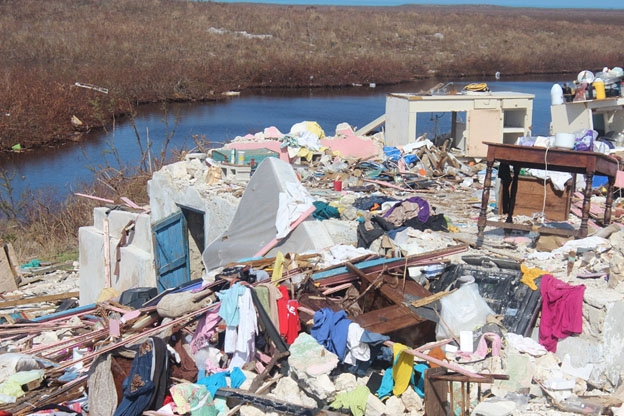 By Walter Alexander
The headline "For the first time in 300 years, there is not a single living person on the island of Barbuda" brings to the fore the stark reality of the plight of some small Caribbean states after the recent hurricanes and in the face of over-whelming economic challenges.  The devastation and desolation across the affected islands is a wake-up call for our Caribbean politicians and other leaders to forego their fragile independence and work towards genuine integration.  Although we know that necessity is the mother of invention, we are not inventing, or even re-inventing, integration.  There is now more urgency for a Single Common Market and Economy.
For 200 years the former 'Mother Country' and later West Indian political leaders have been advocating greater unity among the English-speaking territories.  After the 1958-1962 West Indies Federation (without British Guiana), we have CARICOM today, which is the outcome of CARIFTA, but enough has not been achieved.  It is relevant to note that only two CARICOM Members (Guyana and Antigua/Barbuda) observe CARICOM Holiday.  When CARICOM nationals visit other CARICOM territories, they hear very little about CARICOM.  It is also useful to point out that CARICOM has 15 so-called independent states with 15 Prime Ministers (also 3 Presidents), and 15 National Flags and 15 National Anthems and 15 Coats-of-Arms and 15 ……….. It is further necessary to state that the total population of the 15 CARICOM states is under 6 million (not including Haiti with 10 million) and all 15 territories can be ….
To continue reading this article
Comments

By Wintress White and Joy Marcus Protecting the rights of women and children is always an important obligation of any government.

Address by Ralph Ramkarran New York Diaspora, 8th October, 2017) October 5 will forever be remembered in the history of Guyana as the date when a short-lived democracy was restored.

Vice Chancellor's Fourth Renaissance Lecture September 7th, 2017 By George A. O. Alleyne, Director Emeritus Pan American Health Organization September 7, 2017 First, I wish to thank Dr.

Presented at the Interfaith Service to mark the 50th Anniversary of the passing of the University of Guyana Ordinance #63, April 19, 1963 In the George Walcott Lecture Theatre (GWLT), Turkeyen Campus on April 19, 2013 By Sr Mary Noel Menezes, RSM, AA edited and adapted for this Publication.

By Ashford Daniel The 2017 hurricane season is far from over, but already several Caribbean islands have had their future jeopardized by intense hurricanes in the space of a few days.