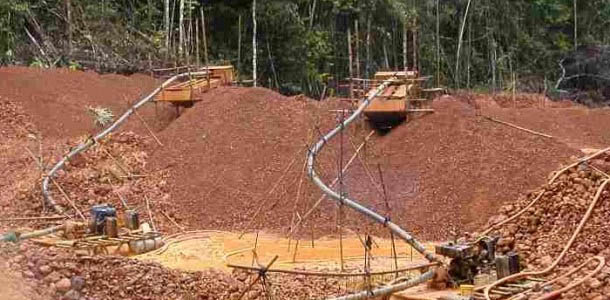 A policy of progressive integration of indigenous people into the national life of Guyana over the past fifty year has brought many positive benefits in terms of health standards, the highest birth rate of any ethnic group in Guyana, and improved educational standards. These benefits are reflected in the emergence of an increasing number of professional qualified middle-class Amerindians with properties on the coastal belt; by a growing number of Amerindians in the Guyana Police Force and the Guyana Defense Force, and by a revitalizing of indigenous culture all reflected is a growing influence of Amerindians in the social, political and cultural life of the nation. The political significance of the indigenous community is reflected in the assiduous wooing of the Amerindian vote at election time.
The benefits of indigenous activism over the past three decades include: 1) a marked increase in  positive consciousnesses of Amerindian identify and heritage; ii) more effective advocacy on land rights; and iii) a greater sense of solidarity among the different tribal groupings. While this  positive  picture is encouraging in the short-term, the survival of indigenous identity and communities in their traditional forms is unlikely without a vigorous and focused determination to protect the indigenous way of life driven from within the communities themselves…..
To continue reading this article
Comments

By Wintress White and Joy Marcus Protecting the rights of women and children is always an important obligation of any government.

Address by Ralph Ramkarran New York Diaspora, 8th October, 2017) October 5 will forever be remembered in the history of Guyana as the date when a short-lived democracy was restored.

Vice Chancellor's Fourth Renaissance Lecture September 7th, 2017 By George A. O. Alleyne, Director Emeritus Pan American Health Organization September 7, 2017 First, I wish to thank Dr.

Presented at the Interfaith Service to mark the 50th Anniversary of the passing of the University of Guyana Ordinance #63, April 19, 1963 In the George Walcott Lecture Theatre (GWLT), Turkeyen Campus on April 19, 2013 By Sr Mary Noel Menezes, RSM, AA edited and adapted for this Publication.

By Walter Alexander The headline "For the first time in 300 years, there is not a single living person on the island of Barbuda" brings to the fore the stark reality of the plight of some small Caribbean states after the recent hurricanes and in the face of over-whelming economic challenges.