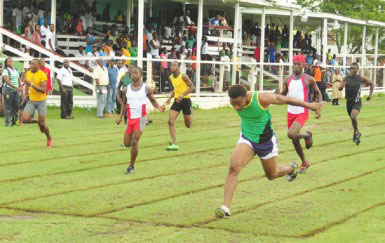 This is not the first time that we have engaged our readers on 'school sports.' It is a repetitive rendition of the mediocrity that passes for sports at the school level, its absurdity growing more prominent in direct proportion to the advances in school-level sports that obtain in other CARICOM countries, Jamaica, Barbados and Trinidad and Tobago being among the primary examples.
The problem is that sports in our school system has become a directionless routine, a distraction from the classroom and an opportunity to churn out hard-earned but pointless performances in track and field, delivered in significantly sub-standard if not wholly inadequate playfields that mostly facilitate grazing cattle which, during the rainy seasons leave behind cavities on the lands they occupy that can inflict terrible injuries on the athletes…..
To continue reading this article
Comments

By Wintress White and Joy Marcus Protecting the rights of women and children is always an important obligation of any government.

Address by Ralph Ramkarran New York Diaspora, 8th October, 2017) October 5 will forever be remembered in the history of Guyana as the date when a short-lived democracy was restored.

Vice Chancellor's Fourth Renaissance Lecture September 7th, 2017 By George A. O. Alleyne, Director Emeritus Pan American Health Organization September 7, 2017 First, I wish to thank Dr.

Presented at the Interfaith Service to mark the 50th Anniversary of the passing of the University of Guyana Ordinance #63, April 19, 1963 In the George Walcott Lecture Theatre (GWLT), Turkeyen Campus on April 19, 2013 By Sr Mary Noel Menezes, RSM, AA edited and adapted for this Publication.

By Walter Alexander The headline "For the first time in 300 years, there is not a single living person on the island of Barbuda" brings to the fore the stark reality of the plight of some small Caribbean states after the recent hurricanes and in the face of over-whelming economic challenges.