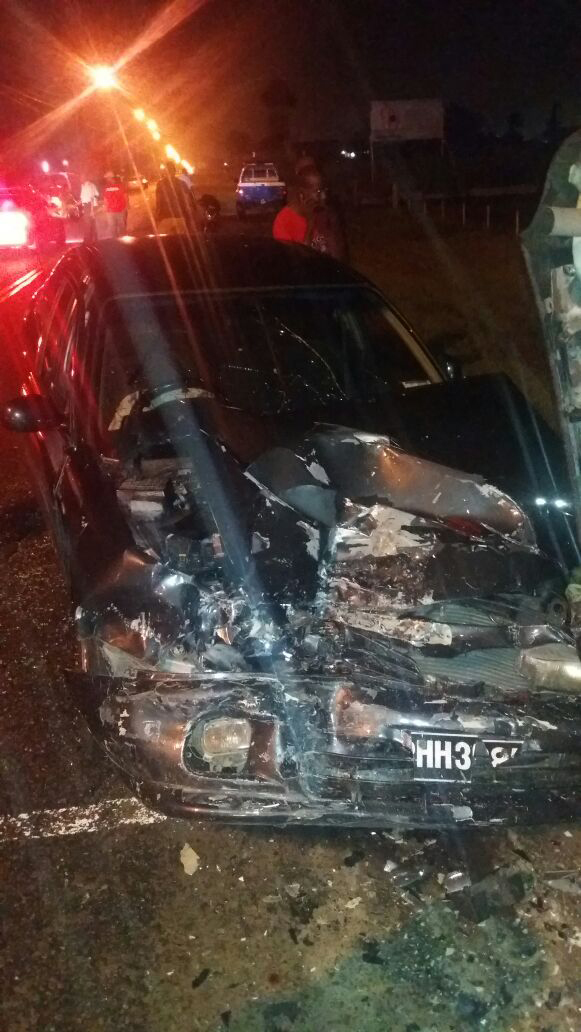 At least three persons are being treated for various injuries at city hospitals after a route 44 minibus collided with a car last night in the vicinity of Bel Air
Minibus BVV 7157 was heading east along the railway embankment to Plaisance at about 10:30 when it collided with Mazda Axela PPP 466 heading in the opposite direction. Immediately following this collision another car PHH 3085 crashed headlong into the back of the bus which then spun several times before coming to a stop on its side.
The driver of the Mazda Axela was prised from his severely damaged vehicle and transported to the Georgetown Public Hospital Corporation where up to press time he was being treated for severe facial lacerations and other injuries.
Several passengers from the bus and the driver of PHH 3085 were also being treated at various hospitals.
Around the Web