The two men who were detained on Monday morning for questioning in connection with the fatal shooting of University of Guyana (UG) student Azrudeen Hussain and poultry vendor Desmond Singh remain in custody as the probe continues, a senior police official said yesterday.
Investigators were up to yesterday afternoon still working towards determining the motive behind the attack. It is suspected that the attack was a `hit' since no valuables were taken from the dead men.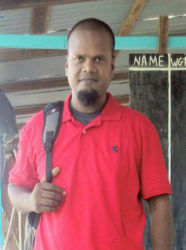 Hussain, 24, a cattle farmer and final-year pharmacy student at UG, who resided at Baiabu, Mahaica Creek and Singh, called "David" and "Fix Up", 34, of Lot A-1 Orange Walk, Bourda, died on Sunday evening after they were shot shortly after leaving a cockfighting match at Humphrey's Street, Friendship, East Bank Demerara (EBD).
Singh, who was shot about 15 times about his body died on the spot, while Hussain who was shot once in his neck succumbed shortly after he was transported to the Georgetown Public Hospital (GPH).
The Guyana Police Force, in a press release, had said that Singh and Hussain were talking with each other when two gunmen, whose faces were concealed with kerchiefs, approached them and opened fire.
The two suspects were picked up by the police on Monday morning in North Ruimveldt, Georgetown.
Stabroek News understands that the dead men, who were friends, had just left a venue located close to the Friendship Secondary School where the cockfight was held and were having a conversation when the gunmen suddenly appeared and opened fire.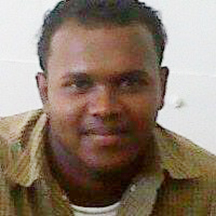 Singh's sister, who asked not to be named, had recalled last seeing him around 3 pm when he left home to attend the cockfighting, which, according to her, was customary.
Hussain's father, Azad Hussain had said that from all indications the incident appeared to be a hit on Singh during which a bullet accidentally struck Azrudeen.
The man explained that based on what he was told, the fight had just finished and Azrudeen was about to leave for home when Singh stopped him and they started a discussion. "It got to be a hit on the other guy…because it had five other persons in Azrudeen vehicle including his brother and nephew when the shooting happen and nobody ain't do them nothing," Azad said.
Around the Web