Former Director of the Guyana Power and Light (GPL), Carvil Duncan will have to wait a little longer for the commencement of his conspiracy to steal trial, since the presiding Magistrate has recused herself.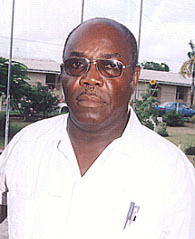 On November 1, 2016, Duncan had been found not guilty of stealing on March 31, 2015, the sum of $984,900, the property of GPL.
This ruling was made by Magistrate Leron Daly who was also set to hear the second charge against Duncan which states that between May 7, and May 8, 2015, he conspired with another to steal the sum of $27,757,547, the property of GPL.
Magistrate Daly recused herself from the matter yesterday and sent it to the court room of the Chief Magistrate for reassignment. The reason she gave was that she had heard evidence in the first charge.
Chief Magistrate Ann McLennan is expected to hear Duncan's matter today.
Around the Web