The police in Berbice late Thursday evening nabbed Shamar Mohammed Ally, the man who is accused of severely chopping his ex-girlfriend and her mother on Christmas Eve in the Number 70 Village, Corentyne.
Commander of 'B' Division Ian Amsterdam confirmed the arrest to Stabroek News yesterday.
According to information gathered, on Wednesday the lawmen were tipped off on the former Tapir driver's location,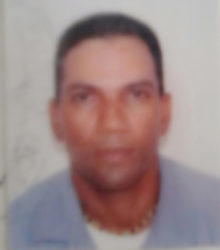 which led them to venture by boat into the Canje Creek. However, when the suspect spotted the lawmen, he jumped into a boat.  However, with the police in hot pursuit, chasing after him, he made good his escape.
Amsterdam related that acting on information received on the perpetrator's location, the police set a trap to lure Ally out of hiding. He disclosed that the trap was set in the New Forest backlands and that fortunately Ally was unable to evade the grips of his ranks this time.
Bhartie Udo, 23, whose let hand was severed in the attack, remains hospitalised at the Georgetown Public Hospital (GPH), while her mother, Amika Udo, 43, was discharged on Sunday.
Bhartie, in an interview with Stabroek News, had identified Ally, 40, also of Corentyne, Berbice, as her attacker. On Christmas Eve night, Ally launched an attack on his ex-girlfriend with a cutlass, fracturing her right hand and severing her left hand. Her mother was also chopped about her body while trying to save her daughter from the man.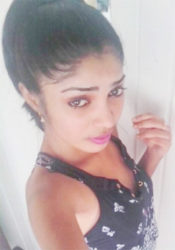 Amsterdam, who noted that the case file was sent for legal advice yesterday, said Ally is likely to be charged shortly and justice will be served. He added that he hopes the suspect finally being captured brings closure to the victims. He praised the ranks who have been searching for Ally, who had been in hiding for over a week since the attack.
Around the Web