The Executive Manage-ment of the Guyana Power and Light (GPL) on Thursday visited the relatives of Brian Clifford, the Network Technician who fell to his death two days prior while working on an electrical pole at Belvedere Village, Corentyne.
In a press release issued yesterday, the power company said that it has arranged a "night of reflection" at his home. This was scheduled to take place last evening at Clifford's Lot 414 Bush Lot Village, Corentyne, East Coast Berbice home.
It was stated that the company officials met with the bereaved family to offer condolences on behalf of the Board of Directors, Management and staff.  Chief Executive Officer (ag) Renford Homer, the release said described the visit as extremely sombre and emotional and offered GPL's support in various ways.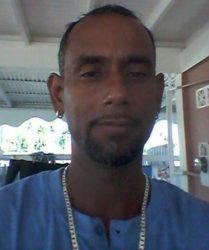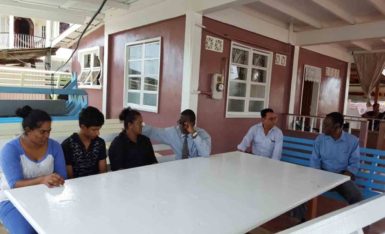 The company said that Clifford was one of the company's long-service awardees. It was explained that at the time of his death last Tuesday he was a member of a GPL team that was responding to an emergency call from Hampshire on the Corentyne. It was explained that Clifford had climbed one of the company's 30 foot poles and was in the process of correcting a distribution network issue, when the pole broke from below the ground surface and fell to the ground along with him. Clifford was taken to a private hospital, but succumbed.
Clifford, a Network Technician 1, was attached to the Transmission and Distribution Department – Number 53 Outpost on the East Coast Berbice and last October celebrated 25 years of service. He joined GPL on August 15, 1991, as a Tree Trimmer 111, attached to the Transmission and Distribution Department Number 53 Outpost. He was later reclassified as Line Journeyman 111, 11 and 1 respectively.
Clifford will be buried today. Interment will take place at 14:30hrs at the New Amsterdam, Stanleytown Cemetery.
Around the Web