A fight at the New Amsterdam Prison yesterday left two inmates seeking medical attention at the New Amsterdam Public Hospital and one suffered serious injuries.
The inmates who were rushed to the hospital are two murder accused: Asif Hamid, 22, of Corriverton and Davenand Dhandhari, called Kevin, age 18, of Betsy Ground, East Canje. Dhandhari was treated and sent away, however, as of late yesterday afternoon Hamid was admitted and still being treated for severe chop wounds.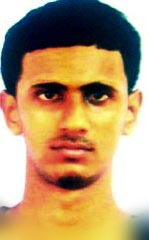 Commander of B Division, Ian Amsterdam confirmed the incident to Stabroek News and stated that an investigation has been launched.
According to a police source, Hamid and Tameshwar Jagmohan early yesterday morning were involved in a fight over a cellular phone. Hamid reportedly dealt Jagmohan several lashes about his body.
It was reported that Jagmohan's older brothers, Ramnarine Jagmohan and Neshan Jagmohan, who both are also remanded on a murder charge decided to seek revenge on behalf of their brother.
The trio reportedly launched their attack while Hamid was sitting at a table. The men allegedly beat, chopped and stabbed Hamid about his body. Stabroek News learnt that at the time of the incident Dhandhari was sitting next to Hamid and as such sustained a thrashing as well.
Dhandhari was charged with killing Omesh Seelall in April 2016. The lad was accused of inflicting a fatal blow to the head of Seelall, alias Rovin, a labourer also of Betsy Ground Village. During the early hours of April 17 last year, just outside a wedding house, in Betsy Ground Village,  Seelall, was hit behind his head with a piece of 2 x 4 wood.
Hamid is accused of murdering Henry Lalman, 78, of No. 36 Village, Corentyne, Berbice. The accused was one of Lalman's customers, and operated a butcher shop. Lalman reportedly disappeared after visiting some of his customers to collect money owed to him. Relatives filed a missing person's report. However, the police were tipped off that Lalman was seen entering Hamid's premises but not leaving. After a search was conducted by investigators, Lalman's body was discovered buried in a shallow grave under a tree in the accused's yard.
Ramnarine Jagmohan and Neshan Jagmohan were charged with killing Devindra Deodat, 34, called 'Dave', a businessman of Hampshire Squatting Area, Corentyne in October of 2013.
Tameshwar Jagmohan the youngest of the brothers was remanded to prison last year over the triple murder in Black Bush Polder that shocked the nation. Jagmohan along with four other men were charged and remanded for murdering Pawan Chandradeo, his son Jaikarran Chandradeo and Naresh Rooplall. The men's bullet-riddled bodies were discovered at Kokerite Savannah, Mibicuri, Black Bush Polder. They had left home to go to the backlands to fish.
Around the Web