Chief Magistrate Ann McLennan has set a date for a ruling on the wounding charge against Calvin Bailey, who is accused of injuring a fellow prison inmate at the Camp Street Prison.
Bailey, who is in prison on a charge of murder, was on November 6, 2016, accused of unlawfully and maliciously wounding drug trafficking convict Dwayne King.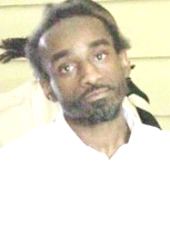 Bailey, who is representing himself, closed his case yesterday after providing the court with his final witnesses.
Before closing his case, he called on Prison Officer Owenfield Romulus and Registered Nurse Michelle Lewis, who is attached to the prison infirmary, to testify.
Romulus and Lewis were both later cross-examined by police prosecutor Deniro Jones.  The Chief Magistrate then set next Tuesday as the date for decision in the trial.
After the Prosecution, had closed its case against Bailey in last December, Magistrate McLennan had previously ruled that in light of the evidence that was led by the prosecution, a prima facie case was made out against Bailey, thereby requiring him to lead in his defence.
The matter was adjourned until January 17.
Around the Web