The Guyana Revenue Authority (GRA) on Monday held a session on its planned introduction of the Automated System for Customs Data (ASYCUDA).
GINA said that a presentation was made to wharf owners, shipping agents and customs brokers. It was held at the GRA Headquarters on Camp Street, Georgetown.
Head of Customs and Trade Administration, Lancelot Wills, told participants that the new system will eventually lead to enhanced trade, a paperless environment, implementation of international best practices and increased efficiency.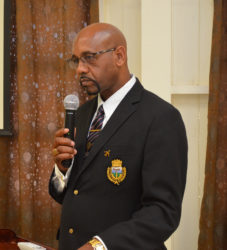 Wills said that as the last English-speaking country in the region to adopt the system, the GRA would be able to build on the experiences of others. The new system would be tailored to local needs and shorten the time to expedite goods clearance, he added.
GINA said the presentation was conducted by the United Nations Conference on Trade and Development (UNCTAD) Consultant, Terrence Leonard and Information Technology Specialist, Fabian Joseph.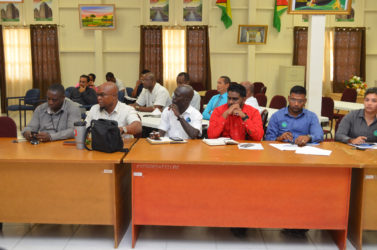 Leonard, a former St. Lucian Customs Comptroller, apprised the gathering of the benefits such as better risk management particularly of high–risk cargo and better efficiency.
For customers, E- payments could also be used and documents processed immediately, once verified.
UNCTAD IT Specialist, Fabian Joseph, during his presentation, explained how the ASYCUDA system will enable vital sections of the GRA to be linked in real time, leading to better information sharing and better efficiency for processing documents.
Joseph, according to GINA,  said that linking the systems would result in a single platform thereby enabling better border management, capacity building and better management of government finances as remitted from the GRA.
The GRA will also be linked with relevant ministries including Finance, Foreign Affairs, Agriculture, and entities such as the Bank of Guyana and the Bureau of Statistics. and any other which are deemed necessary to access information from the GRA.
The feasibility study which is being funded by the UN, will gather information and feedback from the Private Sector Commission and the Information Technology and legal staff of the GRA over the next week. It will conclude on January 19 with a presentation to the GRA's top officials on a proposal to move forward with its implementation.
Around the Web