A pregnant 25-year-old Hopetown woman along with her child died on Monday night after the hire car she was travelling in hit a concrete fence at Cotton Tree Village, West Coast Demerara.
Donnis Higgins, of 103 Semple Street, Hopetown, full-term at the time of her death and due to deliver within a week, suffered internal injuries, which resulted in her bleeding profusely and later succumbing at the New Amsterdam Hospital.
The woman had been crying out for pain when transported to the hospital, and according to her sister, Malika Webster, once delivered, the baby had an elevated heart rate and died soon after being born.
The child would have been the second born to Higgins, who leaves to mourn a two-year-old daughter.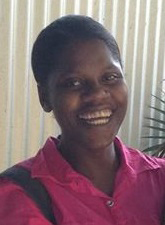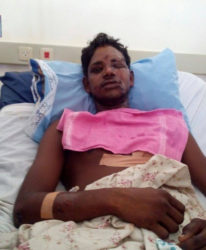 Traffic Chief Dion Moore related that investigations suggest that the driver of the vehicle, Lancelot Ferguson, 45, of Belladrum, ran off the road before colliding with a concrete fence.
Webster was told that just after 11 pm on Monday, on the way back from Rosignol, Ferguson, in an attempt to swerve from another vehicle, lost control and hit a lantern post.
Moore revealed that Ferguson has since been taken into police custody to assist with investigations and the other occupant of the car, Daniel Harrinarine, is currently hospitalised and in stable condition.
Harrinarine, , who is currently hospitalised at the New Amsterdam Public Hospital, stated that around 11.30 am, he was heading from his home in Cotton Tree Village to the Number Four Village to assist his brother with preparations for his brother's wedding this weekend.
"When me catch the taxi, me ain't know if the driver sleep away or what, he just run off the turn and into a fence," he said. "When I catch me self I come out of the vehicle. I see the lady but me ain't know if the driver did left in the car," he added.
A source said a breathalyser test was done and it proved that the driver was not under the influence at the time of the accident.
Harrinarine related that an ambulance was heading from Fort Wellington to New Amsterdam and rendered assistance to himself and Higgins.
According to him, when they arrived at the New Amsterdam Hospital, Higgins was crying out in pain.
Meanwhile, Harrinarine's brother told Stabroek News, that when he arrived yesterday at the hospital, the doctors informed him that his brother was still bleeding internally.
However, after receiving medical attention Harrinarine is now stable. He also sustained injuries to his face.
Around the Web