Merano Wilson, a vendor who was allegedly found with 10 pounds of cannabis, was remanded to prison yesterday after being charged with trafficking in a city court.
It is alleged that between January 6 and January 7 at Sussex Street, La Penitence, Wilson had in his possession 4.624 kilogrammes of cannabis, which is equivalent to just over 10 pounds.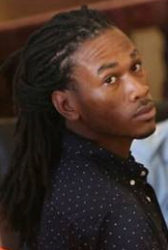 Wilson pleaded not guilty after the charge was read to him by Chief Magistrate Ann McLennan.
The prosecution objected to bail being granted, while stating that no special reason was presented to the court for it to release Wilson and that he had even admitted to ownership of the drugs in an oral statement to police. According to the prosecutor, Wilson told the police that he was just trying to do "a small hustle."
Wilson, 24 of Westminster, La Parfaite Harmonie, was subsequently denied bail and remanded to prison until January 23, when the matter will be heard by city magistrate Judy Latchman.
Around the Web