Berbice police have captured  two men who are accused of robbing the owners of the Good Life Supermarket, located in Hampshire Village, Corentyne on Tuesday.
The suspects have been identified as Shawn Thompson, 19, of Rose Hall Town, Corentyne and Daniel Grant, 20, of Williamsburg Village, Corentyne.
According to information gathered,  two policemen attached to the Rose Hall Town Outpost, acting on information received arrested the men at their homes. The arrests were said to have been made the same night.
Meanwhile, a police source, relayed to Stabroek News that police carried out a search at a  house the two men frequented where they discovered  the motorcycle that is suspected to have been used in the robbery, a helmet matching the one that one of the perpetrators wore during the robbery and a DVD player. According to the police source, the DVD player found matched the description of an item that was reported stolen from a man from Topoo Village, Corentyne.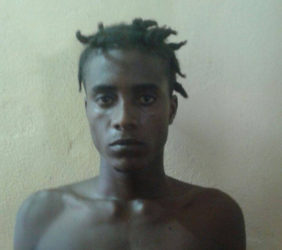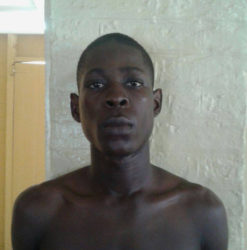 Permaul Lachna had lodged a report at the Albion Police Station that his motorcycle, a DVD player and other items were stolen. When contacted, Lachna stated that on Old Year's Day he was working at the Nigg drainage pump when he was attacked and robbed by two men. He relayed that the men escaped with his DVD player, cellphone, motorcycle and $6,000 in cash, which he had in his pocket at the time. He also told Stabroek News that the men were armed with a gun and cutlass. "When them done rob me, them padlock the doors from outside and take the key and gone", Lachna explained. He visited the station yesterday and positively identified the motorcycle and the DVD player as his.
On Tuesday evening, two men on a motorcycle armed with a shotgun and a cutlass invaded the Good Life Supermarket and robbed the owners Huang Xiong, 36, and his partner, Zhang Bi Hang, 36, of approximately $500,000 in cash and one iPhone 6. At the time of the robbery three customers were present in the supermarket. The perpetrators ordered the owners and the customers to lie face-down on the floor. The ordeal was caught on surveillance cameras. One of the bandits stood guard while the other went to the upper flat of the building. Stabroek News was told that the perpetrator ransacked the upper flat and found $350,000 in cash. After returning downstairs the men ordered one of the owners to empty the cash register.  The owner gave the man $150,000 from the register. The bandits placed the cash and items in a backpack and made their escape on the motorcycle.
A police source had previously disclosed that the men were staking out the business, waiting for the opportune time to launch their attack. The two men are likely to be placed before the court soon.
Around the Web