Chief Magistrate Ann McLennan has set a date for a ruling on whether a case has been made out against murder accused Ganga Krishna and Avishkar Bissoon, who are alleged to have started the fire at the Robb and King streets building that claimed the lives of a father and his two daughters.
After written submissions were laid over by Police Prosecutor Neville Jeffers in the preliminary inquiry into the charge yesterday, Chief Magistrate McLennan told the court that January 31 has been set for the ruling.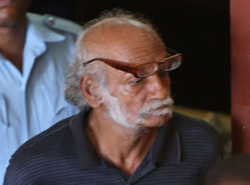 Krishna, 74, of Lot 11 North Road and Bissoon, 24, of Lot 1 Sheriff Street, were in February charged with murdering Clarissa Rozario, 14, Theresa Rozario, 12, and Hilrod Thomas, 63, in the course or furtherance of arson in relation to a dwelling house, between November 16 and December 21, 2014.
Bissoon's lawyer, Glenn Hanoman, was yesterday in court to finalise the date for the ruling.
Clarissa and Theresa Rozario perished in the Robb and King streets fire on November 16, 2014, while their father sustained fatal injuries and died in hospital days later.
Thomas had jumped from the burning building, after he was unable to save his trapped children.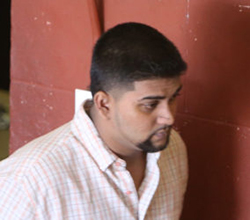 Thomas and his two daughters had lived in the top flat of the three-storey building, while other parts of the building were occupied by small businesses.
Around the Web