A decision is expected on Thursday on whether the case concerning the seizure of funds from convicted drug lord Barry Dataram and Troy Dataram should be before the Magistrates' Courts.
Magistrate Judy Latchman is currently hearing the case in relation to an application made by the Chambers of the Director of Public Prosecutions (DPP) to forfeit the sum of $9 million that was alleged seized from the Datarams.
During the second hearing of the matter, held on November 25, 3016, attorney Glenn Hanoman, representing both Datarams, stated that the Magistrates' Court has no power to forfeit funds and that the matter should be before the High Court. He added that the said case was before the High Court in a civil matter involving the Special Organised Crime Unit over its continued possession of the seized currency.
As a result of Hanoman's submissions, the representative for the DPP was tasked with responding, which she did during Friday's proceedings.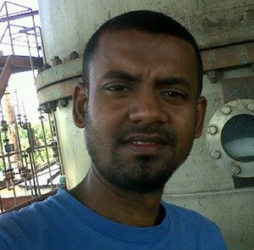 Magistrate Latchman then adjourned the matter to Thursday for decision.
Around the Web