Minister of Communities Ronald Bulkan has confirmed that Lelon Saul will replace Myrna Pitt, who stepped down as the Chief Executive Officer (CEO) of the Central Housing and Planning Authority (CH&PA) in June 2016.
Bulkan told the Government Information Agency (GINA) that Saul is well qualified for the position, and brings with him vast experience. Saul,  a retired Lieutenant Colonel of the Guyana Defence Force, also worked with the United Nations Develop-ment Programme.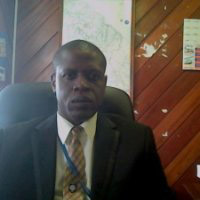 Saul's identification and appointment to the position arose out of a process that was fully coordinated by the outgoing board of the CH&PA, where after advertisements and receipt of applications, a committee shortlisted the most appropriate candidates and conducted interviews, the minister explained to GINA.
Saul was chosen from a field of 20-plus persons interviewed for the position. Bulkan said that Saul made the cut after the CH&PA could not meet the financial package being sought by the two candidates who had secured more points than him. These two candidates are not resident in Guyana and the reimbursement package for moving to Guyana was beyond the means of the CH&PA, the minister said.
The CH&PA has been operating without a CEO for a few months now, and "it has been a less than desirable situation,"  Bulkan said.
Saul is expected to take-up his appointment within a day or two.
Around the Web