A police officer and two employees of the Ivor Bunbury Furniture Store were yesterday remanded to prison after being charged with trafficking  almost a pound of cocaine found at the Cheddi Jagan International Airport (CJIA).
Louie Dublin, a police officer, Delvor Bunbury, a manager at the furniture store, and Gavin Harris, an office assistant at the store, were charged with being in posession of 558 grammes of cocaine for trafficking.
Bunbury and Harris were charged jointly, while Dublin was charged alone.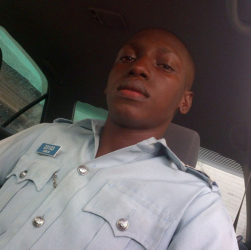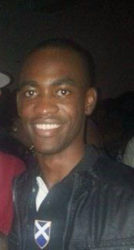 All three men denied the charges read against them.
Prosecutor Sanj Singh stated that a sting operation was set up by police and Dublin was arrested at the Lotus Restaurant, which is located on the outer lawns of CJIA, where the drugs were discovered on him.
It was at this time that Dublin allegedly told the police that he was given a bag which contained 55 pellets of cocaine by Bunbury and Harris. Singh added that Dublin gave the police a caution statement indicating that the drugs were given to him and that he was sorry for what he did.
Attorney Adrian Thompson, who represented Dublin, told the court that his client had no knowledge of what was given to him and he then requested that the man be released on bail.
Bunbury, 27, of 37 Victoria Road, Plaisance, and Harris, 25, of 08 Victoria Road, Sparendaam, were represented by attorneys Leslie Benjamin and Latchmie Rahamat.
The three accused men were denied bail by Magistrate Leron Daly and subsequently remanded to prison until their next hearing on April 10.
Around the Web