By Oluatoyin Alleyne
Raised in a "very violent family" in Jamaica, Jacqueline Linder from a very young age saw herself as a "survivor of trauma" and knew that the inner struggles that came with such an experience were faced by many others and this planted the seed of wanting to help such persons.
Today that seed is a full-fledged tree as four degrees and a doctorate later Dr Jacqui Linder—as she is professionally known—is a registered psychologist and certified clinical traumatologist. She has been living in Canada since age 14 and is now Chief Executive Officer (CEO) of a trauma institute in Edmonton, Alberta, as well as Clinical Director of a children's residential trauma recovery programme.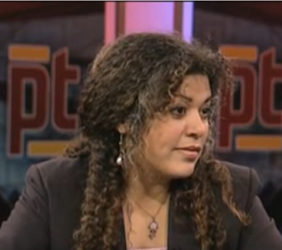 She founded the Chrysalis Anti-Human Trafficking Network in 2010 and Canada's National Roundtable on Human Trafficking the following year while in 2013 she developed and launched the country's first national human trafficking investigators forum described as an inter-provincial initiative designed to connect law enforcement personnel both nationally and internationally.
"There was tremendous violence in my home, when I was growing up, between my parents. I witnessed that. Then we had family members who had issues with addiction so I witnessed what it does to families. I myself was battered, so lots of beatings of the children that were more than just discipline," Dr Linder told the Sunday Stabroek in a recent interview.
As a result of her adverse childhood experience she said that she suffered from significant mental health issues. But at the tender age of 14 right after she left Jamaica, Linder said, she started her healing work which progressed at the age of 18 and she has kept on going.
She was 14 years old and a peer counsellor at her school when she made a disclosure during a session, which saw her being immediately referred to the guidance counsellor. Help was offered and she was placed in a group with teenage girls who had similar experiences; it was the beginning of her healing.
"So what I wanted to know is what had happened to me. What happened to my mind, what had happened to my body… So I ended up in university and stayed a very long time and ended up doing four degrees, my first in anthropology and my next three in psychology."
She had been interested in how people heal from adversity, but attempted to ignore it, hence her studying anthropology but then she "circled back and it became my profession."
Initially, she did not get the support from her parents when she started the healing process but over time it eventually came. "Because you know, what family wants to say that they are dysfunctional and want to take responsibility for their behaviour? Almost nobody."
Her only sibling—an older brother—did not receive the much needed help and continues to struggle with the trauma he experienced as a child.
'A perpetual student'
Linder described herself as a "perpetual student," pointing out that after her first two degrees she started to work, but continued to pursue the two other degrees and completed her doctorate three years ago. At present, she is still doing post-doctoral studies and research methodology.
Her first job was as a volunteer at a rape crisis centre, then as a therapist in a men's prison; about ten years ago she started her private practice.
Apart from counselling persons, Linder also operates a graduate school for psychologists and a children's lounge for sexually abused children between the ages of eight and twelve.
Married for 15 years, she does not have children and while she has seen some of the worse sides of human beings she has remained in the profession because there are always persons who need help. She pointed out that "self-care is important" and while she does not see herself as being religious, a "spiritual connection" has kept her going.
"I am not a religious person. I am not practicing anything. I was born and raised a Catholic even though I don't go to church on a regular basis but having a sense of sacred purpose helps me keep the light lit in the darkness. It is not just my survivor mission but the highest form of prayer but prayer in action because I don't want to just go to a building and be on my knees and just go back home and do nothing," she noted.
She continued that the sense of sacred mission is important to her "in terms of my own wellness."
Looking back at her career, Linder said that meeting a trafficking victim was a defining moment in her life and she did not just sit around and do nothing but she moved to establish the trafficking hotline for victims about ten years ago and has been working in the area since. Callers to the line are counselled for about one to two hours. According to Linder, the hot- line receives about 4,000 calls a year both from within Canada and the USA. There are about 20 counsellors who work the lines providing voluntary service.
Linder shared that she had a client who was viciously abused by her father before ending up being trafficked as a commercial sex worker.
"She was a brilliant woman, she would have ended up being a scholar or a university professor but when I finally [saw] her she was so injured…," she related adding that the woman said she did not seek counselling before because she never wanted to reveal that she was a prostitute.
Linder said she became enraged that such a brilliant person was almost destroyed by the malice of another human being and also at society's negligent disregard for what had been done to her. The anger in her became like a roaring lion and from that point she started to work in human trafficking and the complex trauma; she became an advocate and "has never turned back."
While in Guyana, she was expected to meet with members of the Guyana Women Miners Organisation (GWMO) as she had already heard that there is a lot of human trafficking but almost no infrastructure in place to support survivors.
"We are rescuing people but we don't know what to do next, there is no next step… We have to rescue them and take multiple steps in order to get them back on the road to recovery…"
The GWMO, formed in January 2012, has for its entire existence been calling for more to be done for victims of trafficking and has decried the system that keeps making survivors victims again with little or no help being offered.
Conference
The GWMO was not the only group Linder would have met with as she came to Guyana to be part of a three-day conference under the theme 'International Behavioural Health and Trauma'. She conducted a one-day training on the theory of trauma in terms of human development and how trauma in the early life of humans influence their identity development.
During the training, which saw participants representing various organisation, the attendees were walked through basic theoretical principles of trauma after which they were placed into groups which addressed various issues.
One of the key objectives of the conference, which was held at Pegasus Hotel with Linder as one of the facilitators, is for action to be taken after it ends and as a result the groups that were formed would meet on a continuous basis.
The groups fell under the sub-heads of 'adverse childhood experiences,' 'human trafficking,' 'supporting women in struggle,' 'well-being of men and supporting them growing into healthy men,' and 'what faith-based organisations can do to respond in a tangible way to social issues. It is hoped that the groups will help to engineer social change.
"It is what you can do as a citizen of the land. This is your land. You are a citizen [and] these are your neighbours who are who are struggling with these issues what can you do today in order to help change?" Linder asked. She pointed out that the persons at the workshop represented different professions and as such would take their various expertise to the groups, which when combined is expected to engineer change.
Some of the participants would have resonated with some of the topics because of their personal histories or because they have a family member or know someone who would have had similar experiences. She believes that the participants took passion to the table which if well focused and harnessed can be an impetus for change.
"What I saw was a lot of passion… But I did a little exercise today where I randomly, to test people's distress reflex, shouted out into the crowd to scare them and almost nobody in the room jumped. … People who are not exposed to violence will jump when they hear that kind of scream or yell and people who have been exposed to violence move into a state of attentive immobility…," Linder said indicating that most of the persons at the conference most likely were exposed to violence.
The conference was organized by the Caribbean People International Collective Inc (CPIC), Monique's Caring Hands Guyana, the Guyana Women's Roundtable and the Justice and Peace Commission of the Roman Catholic Church with support from the ministries of Public Health and Social Protection.
Around the Web