President David Granger, today, administered the Oath of Office to Justice Yonette Cummings-Edwards and Justice Roxane George-Wiltshire as they were sworn in to perform the duties of Acting Chancellor of the Judiciary and Acting Chief Justice, respectively. Speaking to reporters following the swearing-in ceremony at State House, the President said that these appointments are a step in ensuring that the shortage of judges on the Court of Appeal is addressed, according to a release from the Ministry of the Presidency.
"There is a shortage and we are moving quickly with the Chancellor and the Chief Justice, who have been installed, to have the Court of Appeal constituted; to have the Judicial Service Commission (JSC) meet to make recommendations and fill the vacancies as soon as possible. I am very confident that the new Chancellor is aware of the shortages and that…as quickly as the JSC could meet and the names submitted to me I intend to move ahead. I have no interest in perpetuating a situation in which there are insufficient judges. The backlog is being built up and I see the swearing in of a Chancellor and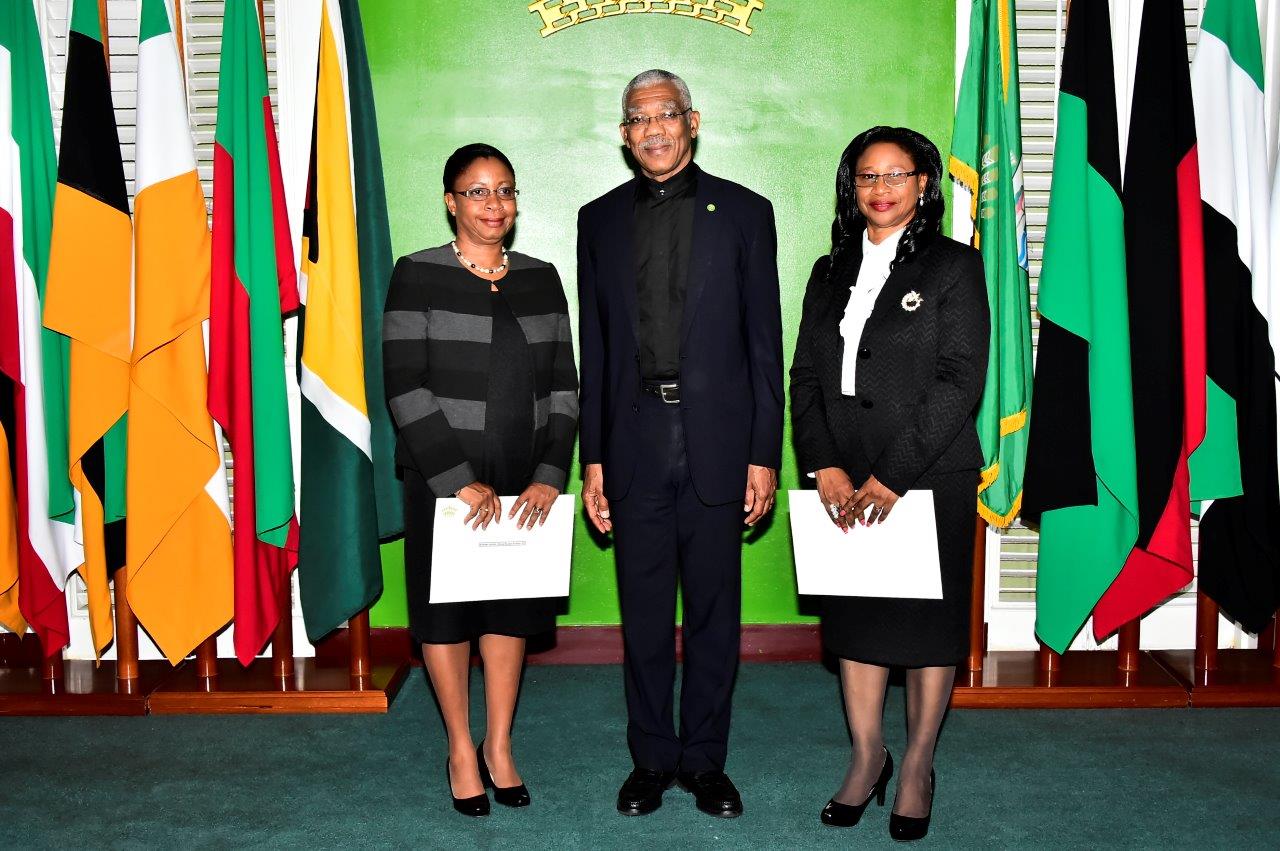 Chief Justice as a step in the right direction. So I expect that as soon as the JSC makes its recommendations I would be able to give approval and move ahead," the President told reporters.
The President had not acted for months on the list previously submitted by the Judicial Service Commission as he appeared not to be in favour with the proposals. It now appears that changes will be made to the list following the acting appointments made today.
The President addressed this matter today.
"I withheld approval because I sent the recommendations to the present Chancellor, who has agreed to look at them and resubmit a list to me. As soon as I get that list I will be able to act. So I did decline; I saw the list and I received some information and on the [basis] of that information I sent it to the present Chancellor and I am awaiting her advice," the President said.
Granger had been criticised for not acting on the recommendations and it was pointed out to him that he had no discretion in rejecting the list submitted to him by the constitutional service commission.
Around the Web