Two transgender sex workers, charged with the robbery of a man, were yesterday each granted their release on $100,000 bail.
The charge against transgender women Akeem Pile, 24, and Gabriela Rowe, 25, stated that on March 25, at South Road, they robbed Anthony Amos of $30,000 and used personal violence at the time of, immediately before or after the attack.
Both Pile and Rowe denied the charge.
Police Prosecutor Shawn Gonsalves said that around 1.30 am on the morning of the attack, the complainant was in vehicle, PRR 7976, proceeding east on South Road, when the defendants entered the vehicle and then choked him. According to the prosecutor, the driver drove the car to the Brickdam Police Station with the defendants in it.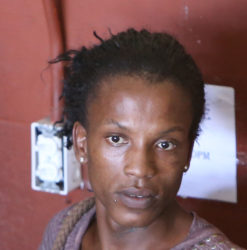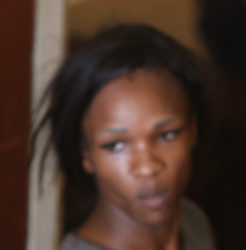 But attorney Paul Fung-A-Fat, who appeared for Pile and Rowe, told the court that they were called on to perform a certain sex act by Amos, who was drunk. He contended that Amos subsequently claimed he was dissatisfied.
Fung-A-Fat argued that his clients ought to be granted their release on bail since they are undergoing hormone therapy and sending them to Camp Street would not be fitting.
After setting aside the matter for some time, presiding Magistrate Judy Latchman granted the defendants their release on $100,000 bail each.
Pile and Rowe are expected to make their next court appearance on April 10.
Around the Web