Munilall Sarjou, also known as 'Long Hair,' was yesterday charged with the murder of a fisherman, who was found dead last year with his hands and feet bound at the Number 68 Village, Berbice.
Chief Magistrate Ann McLennan read the murder charge to Sarjou in a Georgetown court.
It is alleged that between August 22, 2016 and August 24, 2016, at Num-ber 68 Village, Berbice, he murdered Levan Chanderpaul.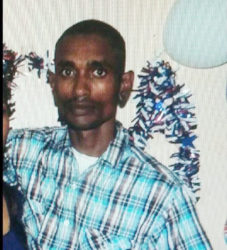 The defendant was not required to enter a plea to the indictable charge.
Attorney Leslie Sobers appeared on behalf of Sarjou, who was remanded to prison until April 19, when his next hearing is scheduled at the Springlands Magistrate's Court.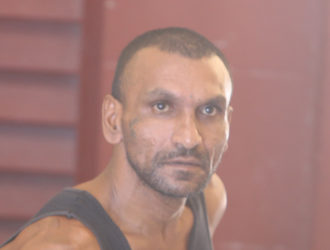 Chanderpaul's body was discovered with visible marks of violence.
A police source had said that a young man was coming out from the backdam when he discovered the body and then alerted the police.
Chanderpaul was facing simple larceny and threatening language charges at the time of his death.
On December 22, 2011 Chanderpaul was one of five men remanded to prison on a charge of armed robbery. The allegation was that he, Verasammy Rawana, Vishal Gowkarran, Mohan David and Avendardat Deodat, all of Corentyne and Corriverton, had attacked and robbed a fishing boat out at sea. It is unclear how that case ended.
Around the Web